As youth pastors, we often find ourselves in a whirlwind of activities and events. We're planning the next sermon, scheduling meetings with volunteers, and running from one event to the next. It can be hard to pause and really take a moment to rest.
But rest is essential for our physical, mental and spiritual health. If we don't take the time to rest, we won't be able to give our best to the ministry. With that in mind, here are 3 signs that you need to slow down and rest once in a while:
1. When You Feel Overwhelmed – If you're constantly feeling stressed and overwhelmed, it's a sign that you need to take a break. Feeling overwhelmed could be a sign that you're taking on too much and need to re-evaluate your priorities. It's important to take a step back, assess the situation, and find ways to reduce your stress. We can't pour from an empty cup, so make sure to take time to fill it back up and rest. In Matthew 11:28, Jesus tells us, "Come to me, all who labor and are heavy laden, and I will give you rest."
2. When You Feel Disconnected From God – When we're too busy, it's easy to become disconnected from God. If you're feeling distant from God, it's a sign that you need to slow down and give Him your full attention. Rest is a vital part of our spiritual walk, and it's important to make time to spend with God. As Psalm 46:10 tells us, "Be still and know that I am God." Taking the time to be still and rest in God's presence will help us to reconnect with Him.
3. When You Can't Focus – If you're having trouble focusing, it's a sign that you need to take a break. When we're tired, our minds can't focus, and we can't do our best work. Take a break and use that time to pray, read Scripture, and rest in the presence of God. You can also take a walk, journal, or spend time with friends and family. All of these activities can help you to relax, refocus, and gain perspective.
By taking the time to slow down and rest, we can be better equipped to serve our ministry and glorify God. Remember, it's ok to take a break and rest once in a while. Make sure to honor God by taking time to rest and recharge so that you can serve with a renewed spirit.
Need something to send to parent that sends the same message? We've got a great resource for you!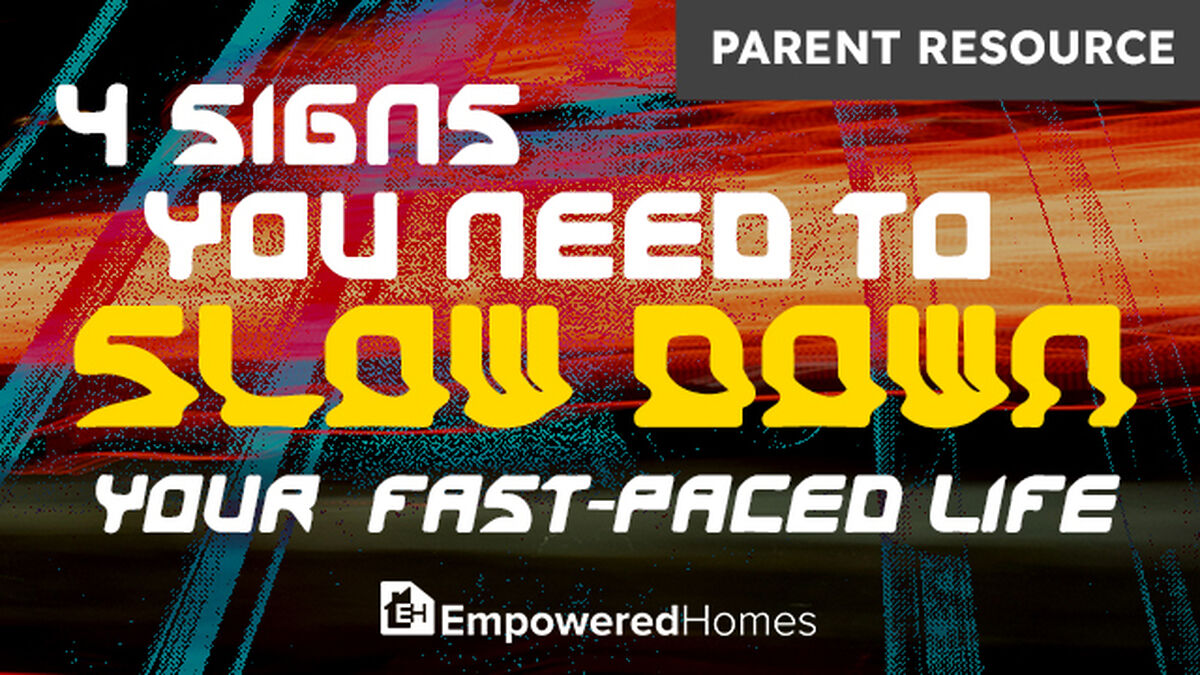 We are all aware that life can be busy. Our calendar is jam-packed each week with work, kids, school, sports, and friends. Our culture moves quickly and keeping up can be so exhausting that it hurts us. This new year, you may need to slow down. Here are 4 signs your fast-paced life is killing you.
How to use:
1. Attach to your next parent newsletter
2. Print and have available at your next parent meeting
3. Create a resource hub in your space for grab and go parent resources
4. Create a monthly "parent equipping" (separate from newsletter) video explaining how to use the tool.
Gold members got this for free this month. Want to get free stuff? Become a Gold Member today!