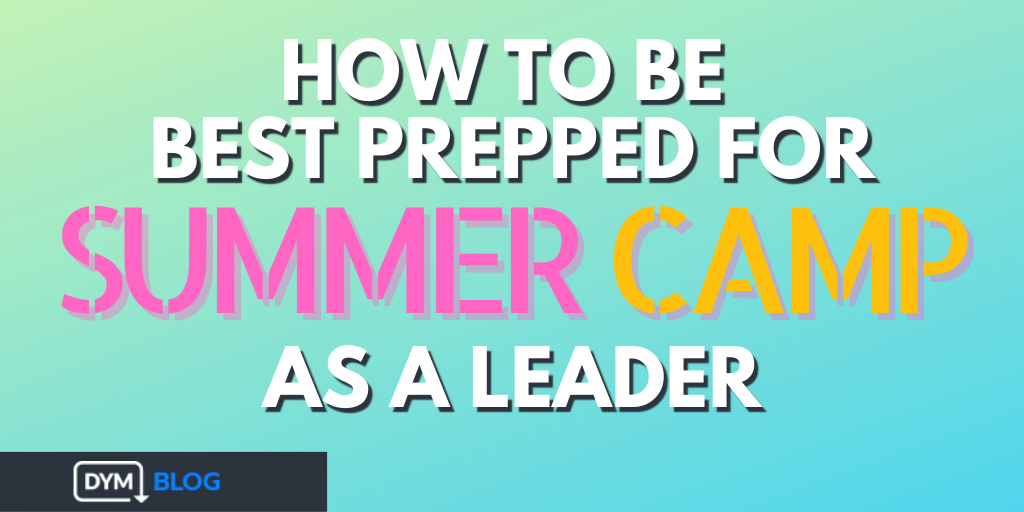 Let's pretend we already have all the physical and logistical things ready for summer camp. You're packed. Planning Center is locked in. Transportation is a go. As a leader, how do you ensure you are prepped to minister through summer camp?
It's easy to get bogged down by the details and prep before, but it's important for us as leaders to be prepped personally for summer camp ourselves.
Are you spiritually ready?
Have you stopped and prayed? Prayed for the camp, your leaders, and students. Not the ones you did in meetings, but you personally, on your own time, with no one watching, prayed it up and gave it to God. For example, the other day, I scrolled through the entire camp roster and prayed over all the names. Simple, but I deem it powerful. We can fall into the trap that what happens at camp can depend on our work, but the real work can only be done by the Holy Spirit. Spend some time alone as you approach camp and get spiritually ready.
Are you mentally ready?
I don't know if you know this, but ministry is taxing on the mind. Ha! I think it's important to make sure you do whatever you need to do before camp to get your mind in a spot where you can take on whatever you need. We leave this Saturday. Friday morning, I'm going golfing. I always feel in a good mental spot after I get alone and spend a few hours talking to no one. What is it for you? It's important to know.
Are you physically ready?
I don't mean are you ready to dominate in rec games. I mean, are you rested? I know the excuse is there is too much to do before, but we need to make sure we are on a full tank going into camp because once we are there, we are waking up early to make sure kids get to breakfast, late nights talking and hanging, running around doing rec, it's nonstop. If we are not careful, we will run out of juice towards the end. I cannot minister with grace as easily when I'm on empty. I get snippy and annoyed. I want to give my best the whole time.
Are you servant ready?
The mistake is falling into that camp is about you and your preferences. We all fall into it at some point. The food, the beds, the walk, the program, the songs… all, if not careful, can become distractions to our servant-hearted intentions for going to camp as a leader in the first place. We are leaders at camp to serve our kids and set up an atmosphere where they can know Jesus better and more intimately. Don't let your preferences detour your heart.
Because we all know something happens at camp. Jesus tends to move in mighty ways. We get a front-row seat to life change. And we get to help play a small part.
Are you ready?
Justin Knowles