As we gear up for an exciting summer of ministry, I wanted to take a moment to encourage you all to check in with your senior pastor. They are your boss and your spiritual leader. It's essential to have open lines of communication and make sure you're on the same page as you serve together in ministry.
First and foremost, remember to ask your senior pastor how you can be praying for them. They carry a heavy load of responsibility and need our support in prayer. Let them know that you care about their well-being and want to support them in any way you can. Prayer is a powerful tool that can strengthen your relationship with your senior pastor and show them that you value their leadership.
Additionally, share your summer plans with your senior pastors. Let them know about the upcoming events, trips, and programs you have planned for the youth ministry. This will give them a clear picture of what to expect and allow them to offer any guidance or input they may have. It's important to keep them in the loop so that they can support you in your ministry efforts.
Moreover, ask your senior pastors if they've heard any good feedback about the youth ministry or areas that need improvement. Their insights can be invaluable in helping you gauge the effectiveness of your ministry and make necessary adjustments. Be open to feedback and willing to receive constructive criticism with humility and a desire to grow.
Remember, it's healthy to check in with your senior pastors regularly, rather than assuming their time and expectations. Don't hesitate to schedule a meeting with them to discuss your ministry, share updates, and seek their guidance. It's a sign of respect and professionalism to proactively communicate with your leadership team.
In conclusion, let's make it a priority to maintain open lines of communication with our senior pastors. Sometimes they can be intimidating, but don't allow that to hamper a good relationship with them! By praying for them, sharing our summer plans, seeking feedback, and scheduling regular check-ins, we can strengthen our relationship with them and work together more effectively in advancing God's Kingdom through our youth ministries.
Don't have a summer plan yet? Use this calendar from DYM to get everything out there!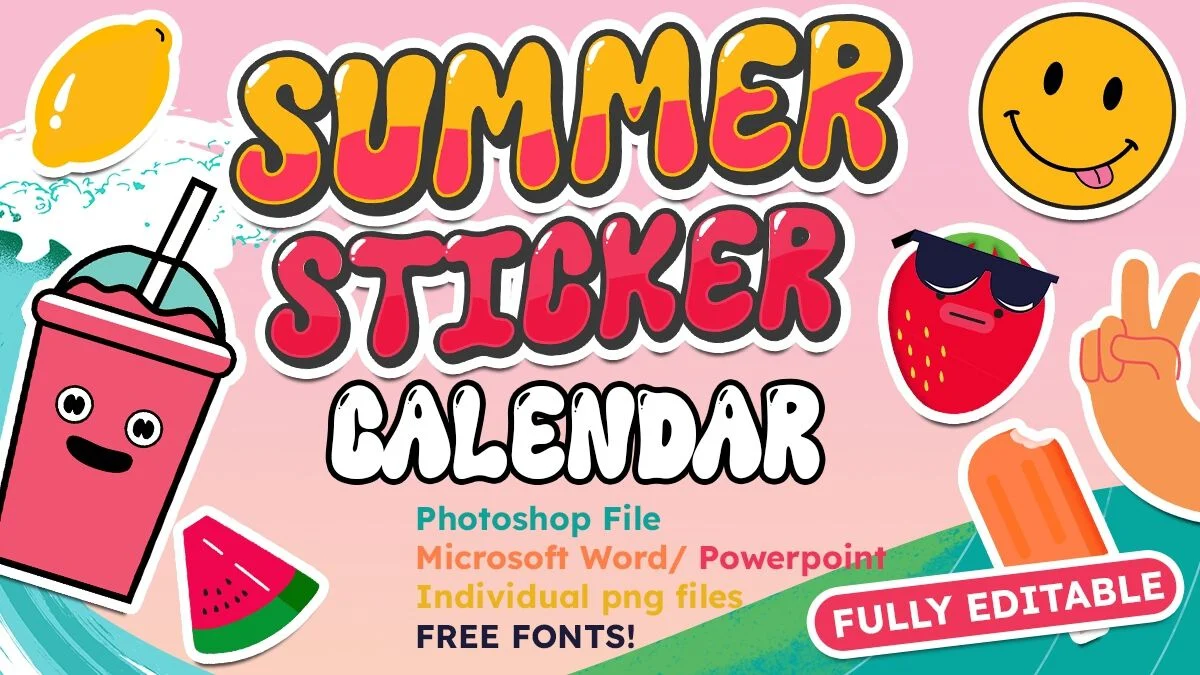 We get it, you need to communicate with your students and parents all about the awesome things you have planned this summer, but you gotta look good too!. We've got you!
This 8.5 x 11 summer calendar is fully customizable and ready for you to update with all the fun details of your summer. This fun sticker theme can be rearranged however you see fit, so if you're not feeling the sandwich stealing seagull, but you want to give that strawberry more prominence, GO TO TOWN. This resource includes a fully editable Photoshop file, AND versions for Powerpoint and Word as well! So no matter your graphic skill level, your calendar will look awesome. Plus it will make YOU look awesome. WIN WIN.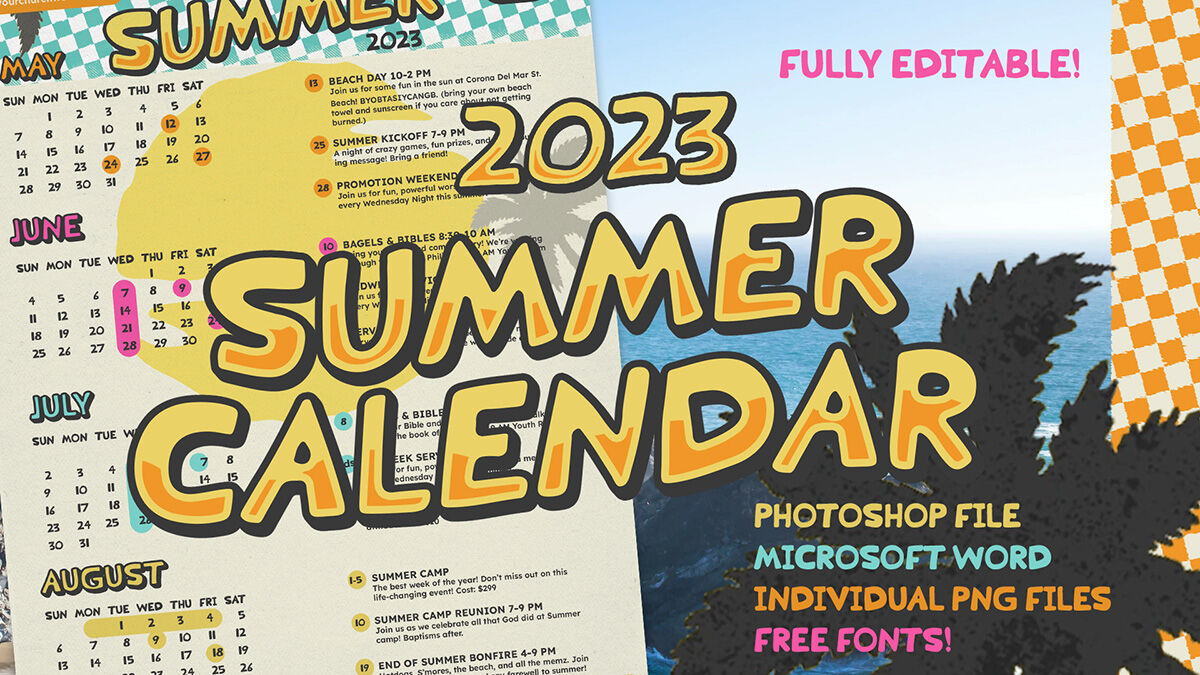 A summer calendar that is 85% done for you and looks like you hired a professional graphic designer to do it for you? Yes, please! Just choose which file type works best for you (PSD, Microsoft Word, PowerPoint… they're all there), make a few tweaks, and send it off to a printer! Bam. Done. The design is so beautiful that students will hold on to it as a keepsake long after the summer is over… well, maybe not, but at least their parents will know where and when to drop them off for your awesome summer events – best summer ever! Click here to get it!