Fall is finally upon us, and if you're anything like me, you're buzzing with excitement for what this new season holds for your student ministry. There's something inherently invigorating about the start of the school year – new faces, fresh enthusiasm, and endless opportunities for growth in faith. So, how do we harness this energy and create an unforgettable fall kick-off for our students? Let's dive into some tips to help you make the most of this exciting time!
Seize the Moment: Plan a Memorable Kick-Off
The start of the school year is a golden opportunity to create a memorable kick-off event. Whether you're dedicating an entire evening or even an entire month to the kick-off, make it a big deal! Organize engaging activities, games, and maybe even a theme that resonates with your students. This sets the tone for the rest of the season and builds anticipation.
Set the Course: Reset Goals and Cast Vision
As you welcome both new and returning students, take the time to reset your goals and cast a clear vision for the year ahead. Ensure that everyone in your student ministry knows the 'why' behind what you're striving for. This could involve sharing your ministry's purpose, goals, and values during the kick-off event. A strong sense of purpose can fuel enthusiasm and commitment among your students.
Facilitate Connections: Highlight Opportunities to Engage
Fall is all about restarting and building new routines, so emphasize the various opportunities for students to connect and get involved. During the kick-off, make it crystal clear how they can plug into small groups, service projects, worship teams, and any other activities your ministry offers. Provide sign-up sheets or online forms to streamline the process and ensure everyone can find their place in the community.
Capture the Magic: Document the Kick-Off
In the whirlwind of events, it's easy to forget to capture the special moments. Make an effort to document your fall kick-off with plenty of photos and even videos. Not only do these mementos serve as heartwarming reminders for the students, but they can also be wonderful to look back on as they move up or graduate in the future. Plus, sharing these memories on social media can help build a buzz for your ministry and attract even more students.
Nurture Lasting Relationships
Remember, a successful fall kick-off isn't just about the event itself; it's about building lasting relationships. Encourage your leadership team to be intentional about forming connections with both new and returning students. Whether it's through one-on-one conversations, mentoring programs, or casual hangouts, creating a welcoming and inclusive atmosphere can help students feel valued and supported.
So there you have it, fellow youth pastors – a roadmap to creating an amazing fall kick-off for your student ministry! This is a season of renewed energy and eager hearts, and by implementing these strategies, you can set the stage for a year full of growth, community, and spiritual development.
Remember, each student who walks through your doors is on a unique journey, and your role is to guide, encourage, and inspire them as they navigate their faith. Have an incredible fall kick-off, and may this season be one of transformation and abundant blessings for both you and your students.
Need a game to kickstart your fall?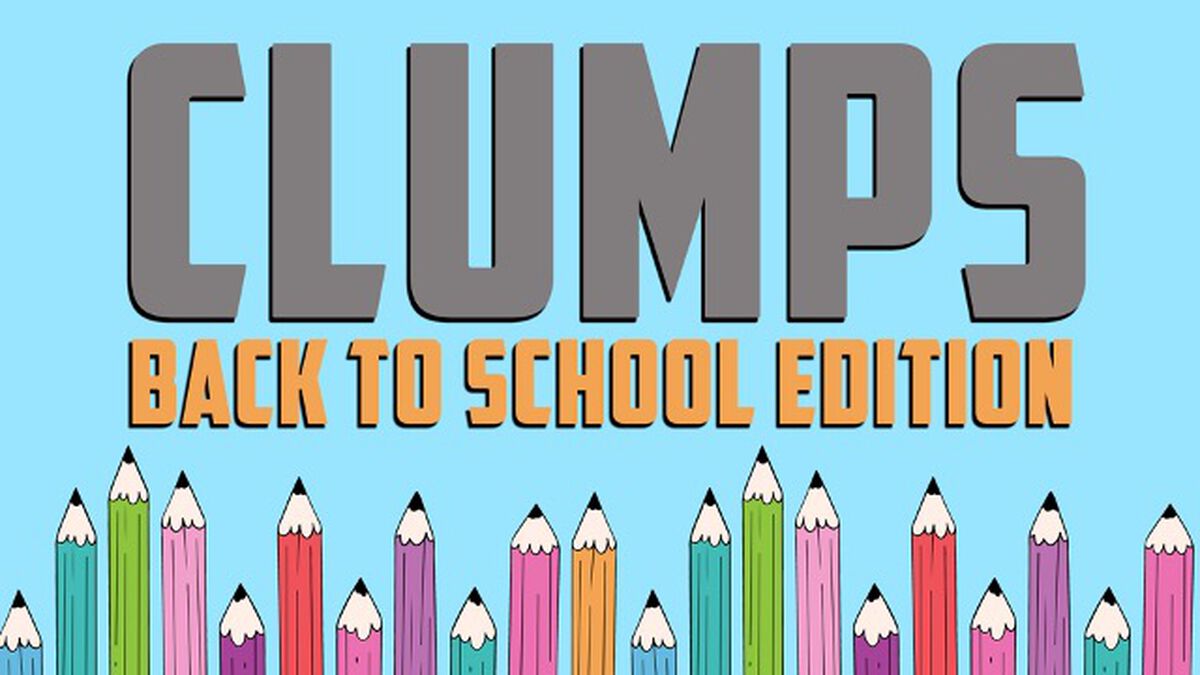 Get your group up and active in this classic game that will have students grouping up and performing festive actions.
Have your students up and milling around. You will show a number and a school-themed action on the screen. Participants then need to get in groups (aka "clumps") that match the number and perform the action displayed. If you play it as an elimination game, the last group to form, or without enough people to form the group, is out.