I need to share a big mistake I've made as a youth pastor. I've been in ministry now for 19 years, 17 of which have been fully dedicated to student ministry and raising up the next generation of Christ followers and leaders. Over that time, I've led almost 1000 youth services, 28 retreats, and seen hundreds of teens making recorded decisions to follow Jesus and be baptized. It's been a fun ride full of ups and downs. However, I would say for the first half of my career, I made a huge mistake that I want to share for you to learn from. If I had identified this mistake sooner, I'm confident I would have seen more fruit in the ministries I was leading and better longevity for students after they left high school. Are you ready? The mistake I made was not being intentional with the parents under my care.
Now, I know some of you might be thinking, "Big deal Theo – we are a youth ministry, not a family ministry. It's okay! I'm sure you did great during your first half." But hear me out… Youth ministry IS a family ministry whether we like it or not. We have these students for 1-3 hours a week. Parents have the students significantly longer than that. In fact, it took me about half of my ministry career to realize that a parent's influence will remain in a student's life long after my time with their student is done. So, I began a shift to connect and encourage the parents within my ministry. As a result, I saw more engaged families within our ministry. I saw better collaboration between our small group leaders and families. And yes, I even saw some families skipping certain sports activities so their students could attend Mid-Week youth group or our weekend retreats/camps. The following ideas are some tips and tricks for how you can encourage your parents:
Don't be afraid of parents.
When I first started in ministry at the age of 18, I was terrified of parents. Yes, I was in college learning about youth ministry, but I was barely out of high school. I didn't know how to talk to adults. I thought if parents had a conversation with me, they would realize I was flying by the seat of my pants and never bring their kids back! What I didn't realize at the time was that most parents of middle or high school students knew they needed a village to help raise their teens. So, they were actively looking for anyone to partner with. In my later years of youth ministry, instead of hiding from parents deep within the facility, I started standing by the front door to greet parents as they picked up their few and chatted with them. Parents are nothing to be afraid of. In fact, they are eager to talk with anyone who cares about their students.
Find low-effort ways to encourage parents.
This could be a monthly e-mail. A bi-weekly social media post. A newsletter you had out at the beginning of the quarter. The goal of this particular connection point ISN'T to tell them about upcoming events. It isn't to tell them about the mission trip fundraiser or the camp deadline that just passed. It's just to connect and encourage your parents. Acknowledge the difficulties of raising teenagers in our current culture. Acknowledge the difficulties of parenting students in the age of Tik Tok and Google searches. Acknowledge that they are currently parenting during one of the most difficult times in human history to parent teens. Then tell them it's okay that they are tired, that they don't have all the answers, and that they feel overwhelmed. Let them know you see them. Equip them with an article or two that can help them understand the culture their students are in better. Then encourage them with one action they can do to spiritually influence their teens. I opted for a quarterly newsletter which we mailed out and physically handed out to students to give to parents. Getting physical communication is so rare these days. I felt like it stands out when you do get something.
Create Yearly rhythms for your whole ministry to encourage parents.
In my ministry, we started a 6th and 9th-grade parent event after church (two different days.) We went to the local pizza/arcade (think Dave and Busters or Main Event, but a little more run down cause we're on a budget!) and treated students and parents to pizza and games. After the food, we dismissed the teens to go have fun and me and my leaders spent some time vision casting to these parents who were nervous about their student entering the next phase of life. We always did this in early summer, so we weren't competing with school activities. It was also a GREAT way of plating our ministry flag in the family at the beginning of this new phase of life before school activities had a chance to fill up the space.
Another thing we did was just have a parent night in the fall. If you've never run a parent night before, check out this resource I created for youth ministries on COLEADER. If you are interested, it has everything you need to pull off a great parent night that will feel fruitful and fun, and help kick-start parent engagement.
Train your team to be specific.
Don't be a superhero. You likely have a team of other people with you who love students. Don't take the weight of trying to encourage every parent. Instead, train your team to look for specific things in the students they oversee and then pass that encouragement on to a parent. Raising teenagers is one of the hardest jobs in the world, and most parents are just trying their hardest to work a full-time job, care for their own mental health, and raise kids. From experience, I would say most parents don't feel like they aren't doing enough or don't even know where to start. So when they get positive feedback that their mini-human did something selfless, it's the best news a parent can get!
Make it your mission to deliver this good news to parents as often as you can. If a leader notices a student do something positive worth sharing with a parent, help that leader connect with the parent. Find them after youth group. Search for their contact information on the church database and send them a letter, e-mail, or text (who calls anymore?). Getting specific positive feedback about a student can sustain a parent during the times they feel like they're drowning in the uncharted sea of raising teenagers.
Theo Davis serves as the Multi-Site Youth Pastor at Restore Community Church in Kansas City, Missouri.  He has worked in youth ministry for 16 years in a variety of settings which include church plants, rural churches, and mega-churches on the East Coast and now Midwest. He received his degree in Youth Ministry from Eastern University in 2008 and has continued to leverage his education with real-world experience. He and his wife Malia are huge gamers and named their kids after video game characters — Zelda & Shepherd (from The Legend of Zelda and the Mass Effect Series).  Theo also loves action figures, and spends his spare time developing his musical and visual art talents.  Follow him on Instagram @theo_davis
Need some resources to help encourage your parents? Check out these winners from DYM!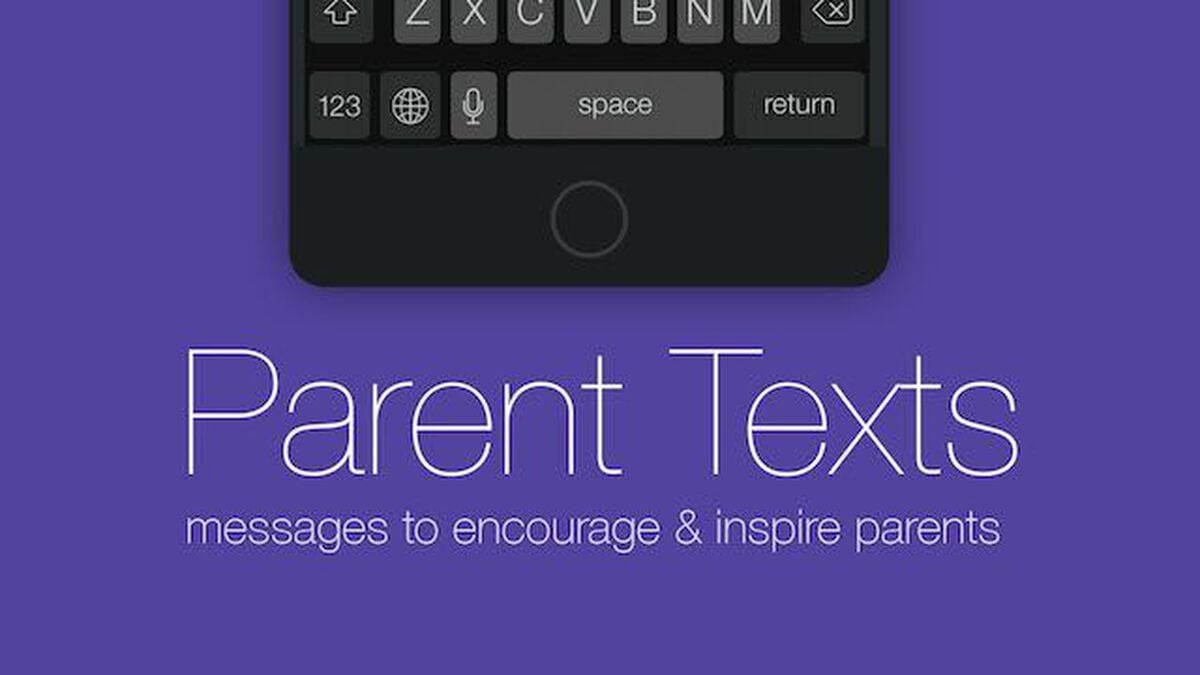 You probably didn't go into youth ministry to focus on parents. In fact, sometimes we look at them as a hurdle to what we are trying to accomplish. Yet, there is no escaping the fact that they are an integral part of what we do and how we do it. Sometimes the best way to minister to your teens is by ministering to their parents. Allow these texts to serve as encouragement and coaching to them. Many of these are seasonal: first week of school, Thanksgiving, Christmas, Mothers' Day, etc… Like a great DYM-product… it's done for you. This is a great deal!
Click here to check out this product!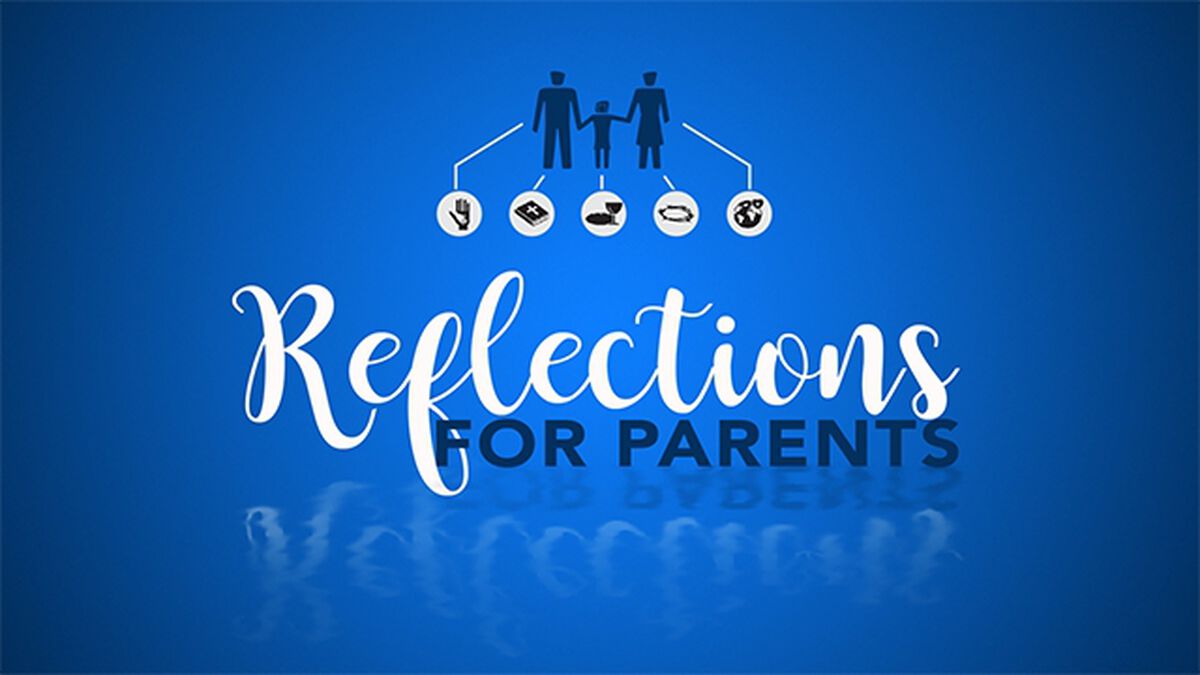 Reflections for Parents is a prayer station experience designed specifically for parents. If you are looking for a way to connect with parents and earn their trust, provide a meaningful development opportunity, or an encouraging night out, this resource is for you.