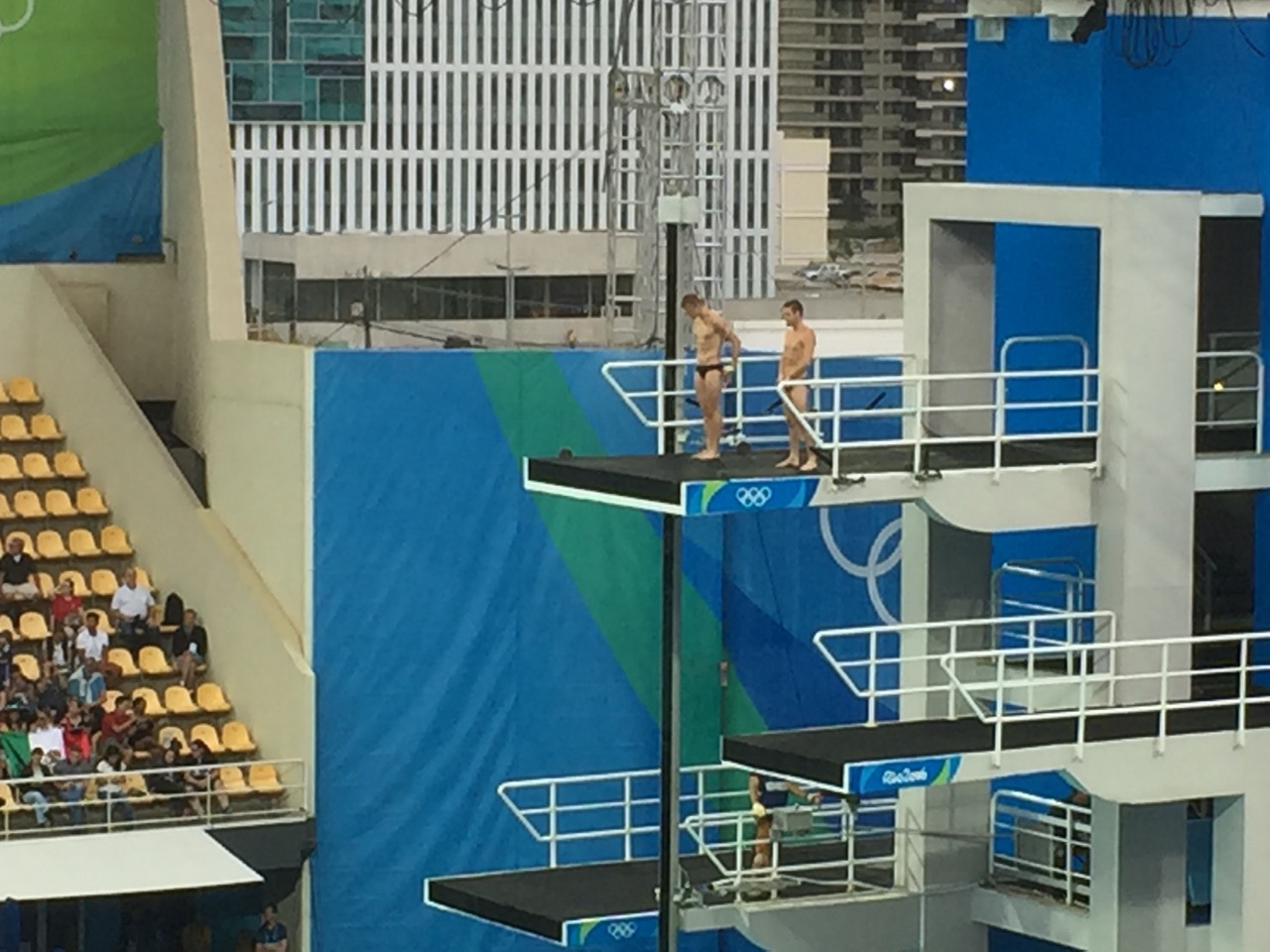 Today marks the fourth official day of the Olympics, and I have had so many incredible experiences already. Quick catch up:
My name is David Thompson and I am a youth pastor and former elite athlete for Team USA. Every Olympic games, a group of the United States Olympic Committee select two athletes to serve in a non-competing role. So for the 2016 games, I was chosen to live in the Olympic Village where I support, encourage and advocate for the competing athletes. One of my primary responsibilities is to run a lounge where the US athletes can hangout, snack and build camaraderie. I'm blogging about my experiences and how they can help me (and maybe you) become a better youth minister.
In many of my conversations with athletes over the last few days, the concept of time has come up. I was speaking with a 10-meter diver yesterday and we got on the subject of preparation. Her competition is in a few days, during which she will dive a total of five times. She said that each dive is less than three seconds. She has been training and preparing for those few seconds for the last 13 years. Literally, she has worked and sacrificed the last 13 years for around a total of 13 seconds. I asked her if it was worth it, no matter the result. She said that she wouldn't change a thing. She knows that when she stands on that platform (representing her sport, her family and the United States of America) at the highest level of competition, she has given and prepared her very best. I thought about that in the context of my role as a youth minister. It is easy to get frustrated when I spend hours working on a 15-minute lesson for youth worship. But if I stop to think about what I am doing (sharing the most important message, the gospel of Jesus Christ, with students) I understand and appreciate those hours of preparation.
There is an old theory that says, "To be an expert at something, you must do it 10,000 times." Whether you are serving a tennis ball, diving, or sharing your faith, the more times you practice and prepare the more likely you will actually be able to give God your best. The difficult part about preparation is that it often times goes unseen and unappreciated.
But when that moment comes in your ministry, whether you are talking with a small group of teenagers or to a group of hundreds, your preparation combined with the Holy Spirit can reveal God in amazing ways. See, I believe that God is all about preparation. I am often reminded that Jesus went off to the desert for 40 days to prepare for his ministry. Jesus didn't just prepare for 5 minutes, he spent 40 days in preparation.
If Jesus chose to prepare that seriously, shouldn't you and I choose to prepare even that much more?