It's part party, part chaos, part deep-friendships, part cultic*, and part Question & Answers.
It's the YouthMinistryGarage.com podcast. We've been doing it for 5 years. I've just never posted it on my site (because I can't embed it), but I thought I'd start posting a link to it.
Here you go: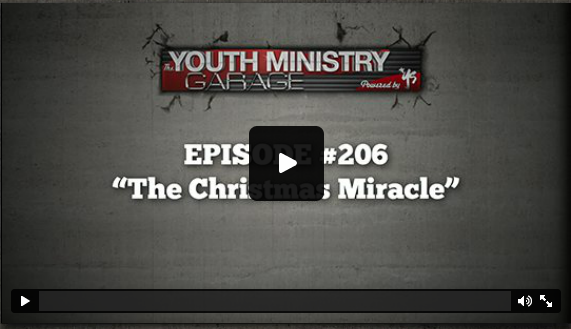 [if you're seeing this in your RSS feed,
click here
]
Podcast: Subscribe in iTunes video | iTunes audio
We've been told it's an acquired taste… some love it… some listen to it and say, "I don't get it!"
There's a lot of moving parts to this podcast:
1. You submit questions here… and we answer them.
2. Some questions are answered by the youth ministry community.
3. We have a wall of fame for those who have listened to every episode.
4. Every show has prizes from our gracious sponsors: Youth Specialities, YM360, LeaderTreks, Remedy Live, and Azusa Pacific University.
*cultic=raving fans.
Question: If you're one of the family/regulars for the YMG, why do you listen? Share it here (if you're not too embarrassed)