Yesterday I got several emails from podcast friends to find out if/when we're going to return.
YES! Absolutely…yes!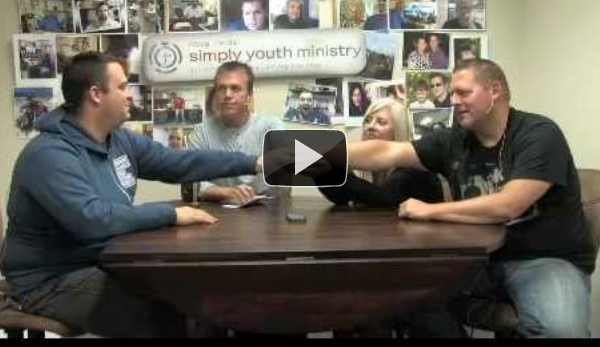 I'm assuming the emails/questions appeared because my good friends Kurt Johnston & Jake Rutenbar took over the reigns of our old SYMpodcast yesterday. I haven't seen/heard it yet, but I'm sure they did an excellent job and will continue to serve youth workers well.
As you may/may not know, my formal relationship with SYM ended a couple months ago (if you missed the details, here they are), but that move didn't end the future of the podcast that we've had for 5 years, 163 episodes, and 1000's of friends.
So, short-story: We'll be back!
Here's the "official" long-story, update for those who care:
1. Josh Griffin, Matt McGill, Katie Edwards & myself have all committed to keep the podcast going. We all love hanging with one another…and you. We're in!

2. We're all crazy-busy this summer (as you are): I've been to Korea & Africa and heading out to a camp, Josh and Katie have had summer camp & are taking kids on a mission trip to Costa Rica, and McGill is buried in his first summer at his new church.

3. Nothing is free, and we've got to raise finances to pay for everything. So far, Youth Specialties has agreed to be our primary sponsor (grateful to Mark Matlock) and we're in the process of choosing 3 secondary sponsors so we can keep the podcast free.

>>>If you know someone who might be interested in sponsoring, contact us at [email protected].

>>>If you'd like to join some of our other team members who have made donations (from $5-$100), we'd be grateful to include you on our list (which we'll add to our site when it's done). If so, go here:

4. We're gathering names/emails and will update everyone when we're ready to launch. If you want to be added to the list, GO HERE (make sure you scroll to the bottom of the page) and enter your email.

5. We're cooking up a few new ideas, but ultimately we really like the chemistry we've had and will add all that to a new look/feel/setting. If you've got some ideas that you'd like to see—send them our way. Here's two specifics that we need: (a) We need a new name for the show, (b) We need a new opening musical jingle. To submit either, click here.

6. Lastly, look for both our audio & video podcast to launch at the end of August.
That's it! Straight from the horse's mouth. We're excited to be back together, having fun, answering questions, and helping our youth ministry family as best we can.