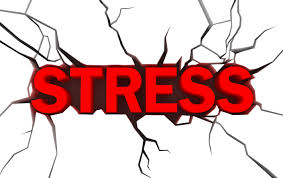 Weekend Teaching Series: Stress Out
Sermon in a Sentence: When you are anxious and stressed, God cares for you.
Service Length: 85 minutes
Understandable Message: This was a 1-off message the weekend of HSM Summer Camp. I decided to speak on a subject I felt we do not talk about often but more and more students are coming to me with wanting to know how to combat stress and anxiety in their lives. The message went through 4 ways we can overcome stress and anxiety in our lives and how do we allow God to comfort us in those times (This will be out on DYM soon).
Element of Fun/Positive Environment: We started off the service with a great live action movie trailer of Dora the Explorer, really funny. It was fun to see the student's reaction when they realized what it was for. We played In Touch with Your Emojis 3 (which will be coming out on DYM soon but to check out all the hilarious games by Travis, click HERE). It is such a clever game and the students always love it. There were some tough ones on there and it kept it challenging and there was a ton of laughing and yelling out of answers.
Music Playlist: This Is Amazing Grace, How He Loves, Sinking Deep, Your Great Name
Favorite Moment: My favorite moment was that since it was summer camp weekend, the guys who usually run our weekends were on the early crew for camp and they were gone. So the summer intern under them, Chloe, stepped up to the plate and programmed, organized and ran the entire weekend herself. She did incredible! It was so fun to see her take on the beast of a weekend and do so well at it. It was flawless.

Up next: Summer Camp Stories Weekend (1-off)