If you're a regular blog-reader, you know one of my favorite parts of youth ministry is Student Leadership. You also know I believe teenagers are the church and are the "leaders of today" (not needing to wait to "grow up" to make a difference).


Every year after our Student Leadership Conference we get a lot of emails from youth pastors and students telling us what a great week SLC was and how excited they are to go back to their churches and implement what they learned, to share what God has laid on their heart, and figure out how to serve their church better. In fact, you can go to our Facebook page to read some of the comments for yourself.
For several years we have hosted the Student Leadership Conference in Southern California (July 6-8, 2012). This year, in order to keep up with the requests, we are having a Student Leadership Conference on the East Coast (July 11-13) and we're partnering with Youth Specialties to make it even better.
A couple of weeks ago we made a road trip (read more here) and looked at several east coast locations.

I am happy to tell you that we have finally been able to nail down all the details and it is confirmed…we are heading to Branch Creek Community Church in Harleysville, PA (right outside of Philly).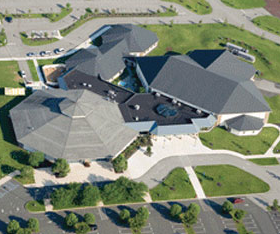 Here is the deal if you have student leaders or even if you don't and you need you need to start a movement in your youth ministry, grab some students and come to the conference. I promise (money back guarantee) you won't be disappointed. Until December 1st you can get in on the Very Early Bird Rate – ONLY $99 (includes many meals). Visit our website to get more information – www.dougfields.com/slc2012
If you are planning on coming, let us know which conference works best for you (So Cal at Azusa Pacific University or East Coast in Harleysville, PA)…we'll reserve a spot for you, but until you register we can't lock-in on the price.
Question: If you have been before, what did your students get out of the experience? Share it here.