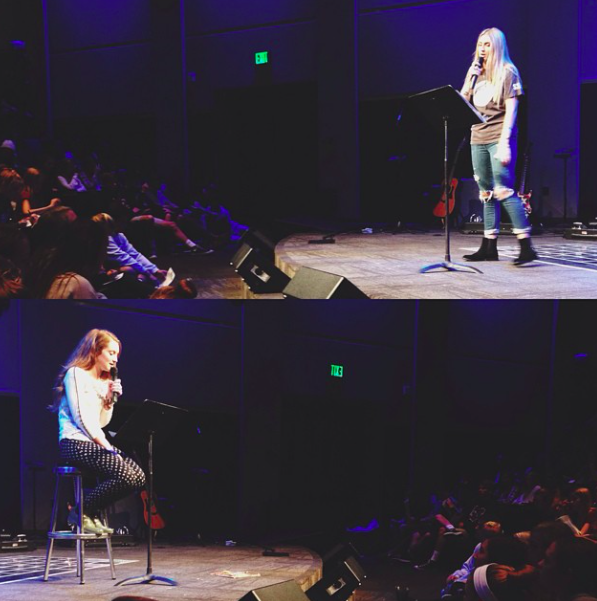 Weekend Teaching Series: Shortcuts (series premiere, week 2 of 3)
Sermon in a Sentence: Cut out the sins in your life and live in a place of confession, authenticity and honesty.
Service Length: 78 minutes
This weekend Hannah Rich spoke to our students – she did a great job and really helped students understand sin, forgiveness and confession.  She told stories of her life and Scripture to show students a more difficult path, not a shortcut, to living a forgiven life in Christ. The most powerful part of the weekend was Clair, one of our student leaders, sharing her testimony this weekend in front of everyone. She talked about her struggle and secrecy with pornography, and everyone in the room was rapt with attention. Incredible brave honest moment in the service that pulled the message home for everyone.
Element of Fun/Positive Environment: This week we played Slothicopter, a fun new game that used magnets attached to a sloth headband. Contestants had to pick up items on the ground with their magnets and
Music Playlist: Sing and Shout, Let It Be Known, Sinking Deep, Christ is Enough for Me
Favorite Moment: I'm so proud of Clair, it was an incredible story and so powerful for everyone!
Up next: Shortcuts (week 3 of 3)
{{cta('55886f86-2077-46a3-81eb-888de26deaaf','justifycenter')}}