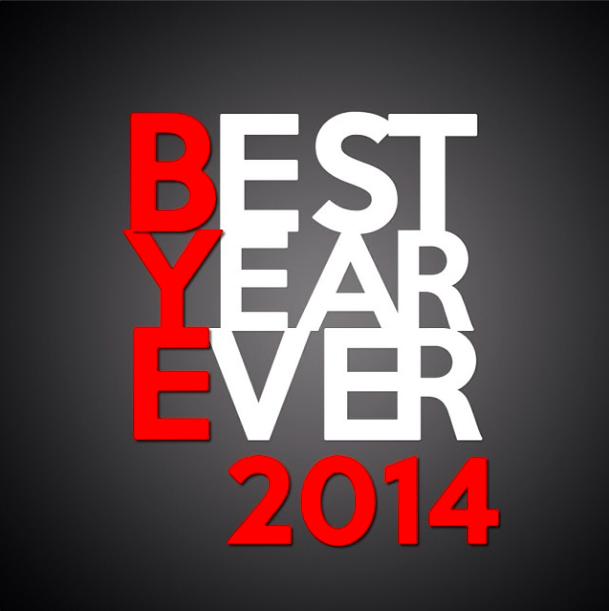 Weekend Teaching Series: Best Year Ever (1-off)
Sermon in a Sentence: Looking back on 2013 and looking forward to what God has in store for the year ahead.
Service Length: 75 minutes
Understandable Message: The year that it was … lots of things happened in the year behind us – some famous people were born, like the Royal Baby, and some famous people died, like Paul Walker and Nelson Mandela. Some new records were set and we got another new iPhone … Miley Cyrus twerked … and we finally found out what that crazy fox said. What will the New Year bring? Undoubtedly lots of new births and deaths, some new gadget and new dance craze, but it also brings all sorts of potential and hope. Where do we start, how do we make this the best year ever? We turn to the Bible and Jesus' words to find out about forgiveness, dedication and serving others.
Element of Fun/Positive Environment: This weekend we played the sequel to Awesome or Awful and it was incredible! That game was one of our best in 2013 and it was fun to bring it back, up the ante yet again and have a blast kicking off the New Year as a student ministry. We had lots of student greeters, a great group of students serving on camera and in the control room and the best student band we've had up there in a long time. Students did SO much. Love
Music Playlist: Wake, How He Loves, Scandal of Grace, Christ in Me
Favorite Moment: It is so fun being all together again after a few weeks off for the holidays. Attendance is great, energy is great and students are open to making real change in their lives. My favorite moment came when I got texts from 3 (!!) students talking about the people they were going to forgive after the challenge from the sermon. Yeah!
Up next: Summer Camp STORIES Weekend (1-off)