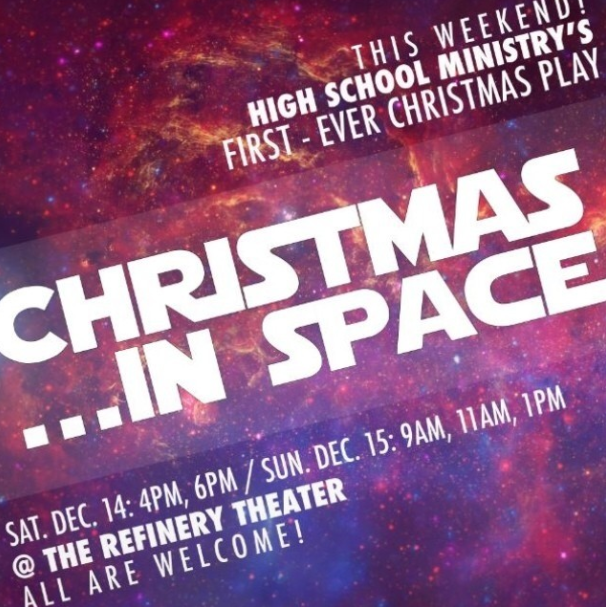 Weekend Teaching Series: HSM's 1st Annual Christmas Play (1-off)
Sermon in a Sentence: Experience the true meaning of Christmas … with a science fiction twist.
Service Length: 59 minutes
Understandable Message: The weekend we had our 1st ever Christmas play! I've been calling it our big experiment of the fall … until today, where I've started to call it "1st annual." It was a HUGE hit and we had some of our biggest attendance of the year. Families, friends and regulars all came to see the show – so fun! The play called Christmas in Space was written by a former student, Mike Rosenbaum and the entire cast was made up of our students. We had casting calls back in early fall and they've been practicing non-stop for weeks. The result was incredible: a seriously fun, entertaining and poignant look at the heart of the Christmas story. In between each section of the play, our student ban played some fun Christmas songs with modern Top 40 tunes, which were a great touch, too.
The play was about a youth group who was putting on a Christmas play with a science fiction theme. Through all sorts of issues and problems the real meaning of Christmas shines through and all of the characters experience Jesus in their journey through the futuristic pageant's mishaps. Overall it was incredible – we're already planning next year's Christmas production. Awesome!
Up next: Christmas services with Pastor Rick Warren