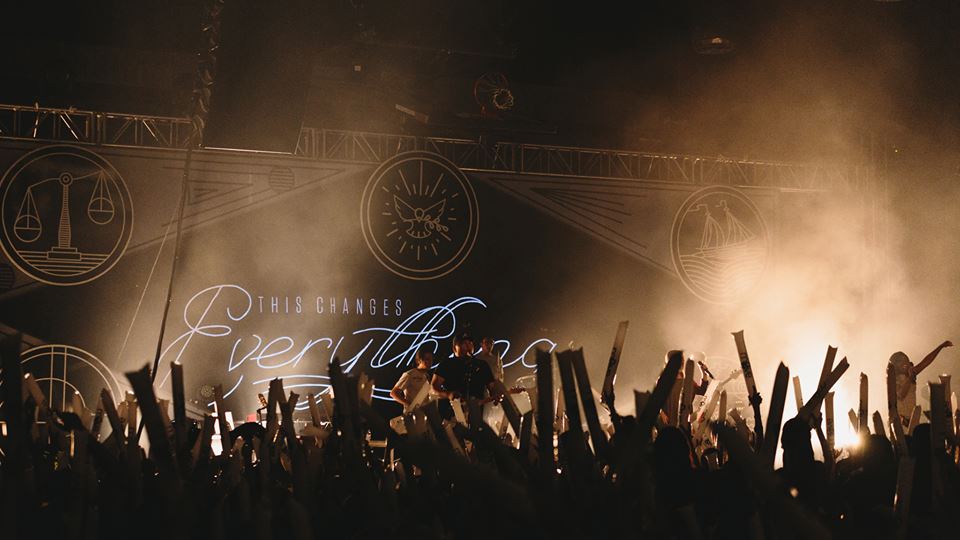 We're in the planning stages for another year of HSM Summer Camp. What our students don't know, is that we don't do nearly as much work as we used to do for camp. Which is awesome! Christ in Youth, or maybe more commonly known as CIY, has taken over much of what we do for camp. And we love it! I thought maybe I should share a few reasons why especially as you consider camps, events, retreats and the like:
The staff is incredible
One of the things I value the most is a team that wants to help US have the best experience. I love the CIY team, they bent over backwards for us, they adjust the program for us, they want to make sure we walk away fully satisfied. And, I like to do life with people, and it is fun to know that people that live in Missouri all year thinking and serve alongside us for 1 week out of the year. Good, good people.
They bring in great speakers & great program
We've never heard a less-than-incredible speaker. The program is always on point. They have the benefit of getting to program 5-6 sessions over an entire year, where I work hard to program every week at youth group. But the results are stunning – the program, especially the experiential pieces, are really impactful, memorable and moving.
The impact comes home with us
One of the coolest parts of the event is the #kingdomworker initiative. Basically at the end of camp they challenge students to pick up a small, sealed envelope with a random challenge inside. Students are asked to go home as Kingdom Workers. We talk about them in our youth ministry, show testimony videos, and keep camp going all year long.
Our students look forward to camp every year
Here's the biggest reason – our students LOVE it. Absolutely LOVE it. They take pictures, talk about it, make it a recurring #tbt and bring their friends to both camp and Jesus. We bring a lot to the table as well, we bring amazing counselors, go all out with team rec games (called Color Wars) and use a lot of our personality to the table. But all in all, it is about the best year of ministry we do all year. Love it!
If you've never considered them for a conference, camp or event, be sure to check them out. Couldn't recommend them more highly!
JG
{{cta('dfc5af1a-38d7-4719-80b2-6665414ad0fe')}}