Today a friend asked me why I didn't blog while I was in Africa. Two reasons: (1) I had great guest posts lined up for while I was gone, and (2) I rarely had access to internet.
Three-fifths of our family arrived home last night after being in Kitale, Kenya. Cathy and my daughter Cassie (16 yrs old) arrived there a week before me (I was delayed because of our Student Leadership Conference). My oldest, Torie, graduated college in May and immediately left to oversee a group of 20 college-aged students who are in Kenya for the summer. And, as I've mentioned in other posts (like this one….and, this one), my son Cody (19) has been in Kitale since January. Being all together for the first time since January was an incredible family-affair. There are no people in the world that I'd rather be with than the 5 of us.
Here's a little sampling of some Fields' family photos (with a slight emphasis on Cody since he's been there for almost 7 months):
Cody's heart breaks for the orphans who live on the street, sniff glue, and have no family. While there are 1000's, this is one of Cody's favorite boys: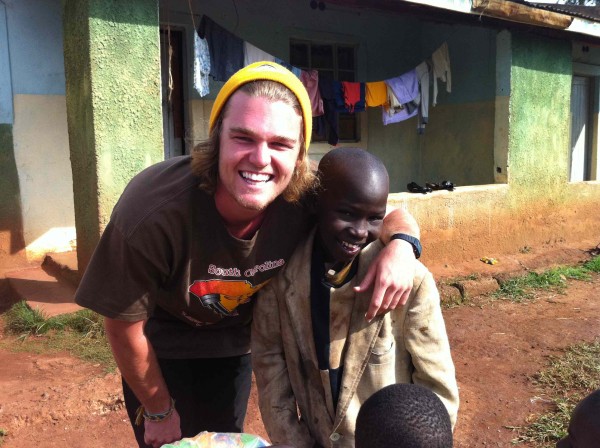 These kids have no home. They beg for food, sniff glue to stay warm and numb their hunger, and occasionally hang-out at a drop-in center where they receive some teaching and love.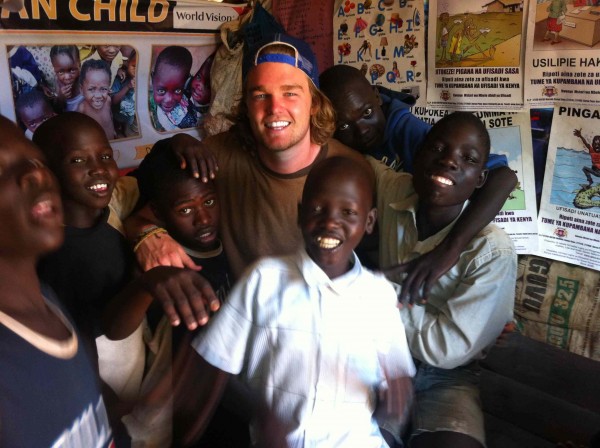 One of my highlights of the trip was to see the influence my son has had in such a short period of time. Not only does he now speak (almost fluent) Swahili, but everywhere we went there were kids shouting his name and running up to him for a hug. All week I was referred to as, "Cody's Babba" (Cody's dad–which I'm proud to be).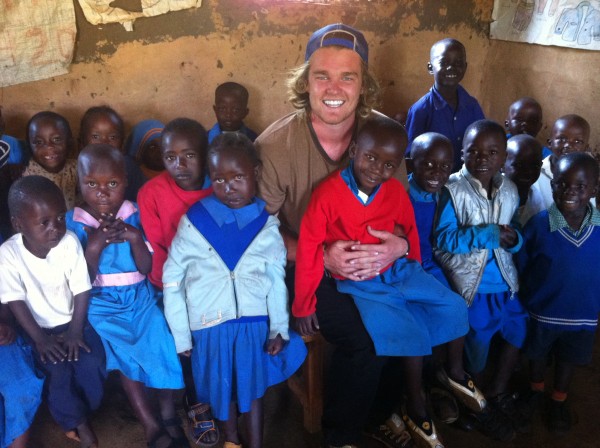 The kids in this photo are at an orphanage where they are either "infected" or "affected" (meaning they've lost their parents) by HIV/AIDS. On this day, they got new mattresses for their beds (although 20 kids still sleep on the cold concrete).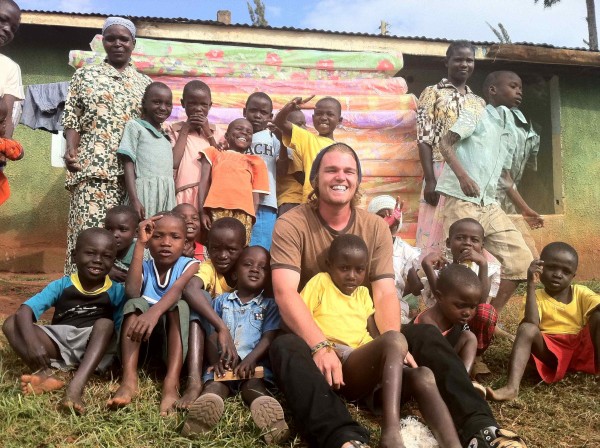 Torie is the one who led the way for our family to fall in love with Kitale, Kenya. She first went to Kenya 6 years ago when she was a junior in high school (and has been back 5 times). She has an amazing heart, and as the leader of the group this summer, her leadership-learning-curve is very high. She's doing a great job!


One of the highlights of my trip was delivering blankets to street kids at midnight. They typically cover themselves in plastic bags and try to find any shelter they can. It can be very scary, but here's a shot of my brave daughter (Cassie) giving-out a blanket with the prayer that he'll wake up and realize that someone in this crazy-world loves him.


Saying "hello" was a lot sweeter than saying "goodbye"…here at the airport our family gathers for one last photograph as Cathy, Cassie & I return home and leave Torie & Cody to continue their mission. We'll reunite with them later in August.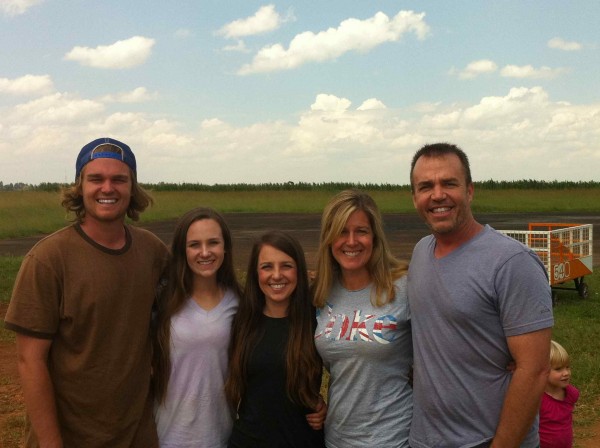 For those of you who are still in the stage of life where your children are young, I encourage you to take them on your youth ministry mission trips (when you can). Our kids went with us every year on our spring break mission week to Mexico when they were toddlers. Unintentionally, we exposed them to a bigger picture of God's family and planted the seed of serving others. I'm so grateful that our church (and my wife) allowed them to tag along. It's an incredible blessing to have children who serve Jesus!
Thanks for indulging me as I share a little about my family (it really is just a little…I took over 500 photos)!