Coming to theaters September 28th, 2016 in a special 1-night only Fathom event is a movie geared right toward the students in your ministry: VANISHED: Left Behind Next Generation.
When a billion people around the world suddenly vanish, headstrong 15-year-old Gabby is thrust into adulthood way too soon. The event forces Gabby, along with her younger sister Claire and the two teen boys vying for Gabby's affection, Josh and Flynn – to try to figure out what has happened and how they fit into this dangerous new world.
OK, I'll be honest.
My first thought was … does the world really need another Left Behind movie?
I thought this to myself when we were first meeting with some people associated with the film. Seems like we've been there, done that … and haven't done it super well up to this point. And then I finally even dared to say it out loud. The beloved best-selling books, which sales totaled in the kajillions I'm pretty sure, has just never translated well to the big screen. Agendas, lack of funds or odd casting has betrayed what should be a fantastic story and movie-going experience. Would this one be any different?
In the first few moments of the film I was grateful to quickly realize that this wasn't your father's Left Behind. Actually, for Randy LaHaye who plays the anti-Christ in the film, it is his literal grandfather's Left Behind. He's been left with the stewardship of the mega-Christian franchise for a next generation. And he's done a great job – it is a familiar but all new Left Behind story with all new characters, ready to be introduced to a generation of teens and young adults that don't carry the baggage of the first few films, or maybe only know of the Left Behind books because their parents mentioned one time that they read them back in the day.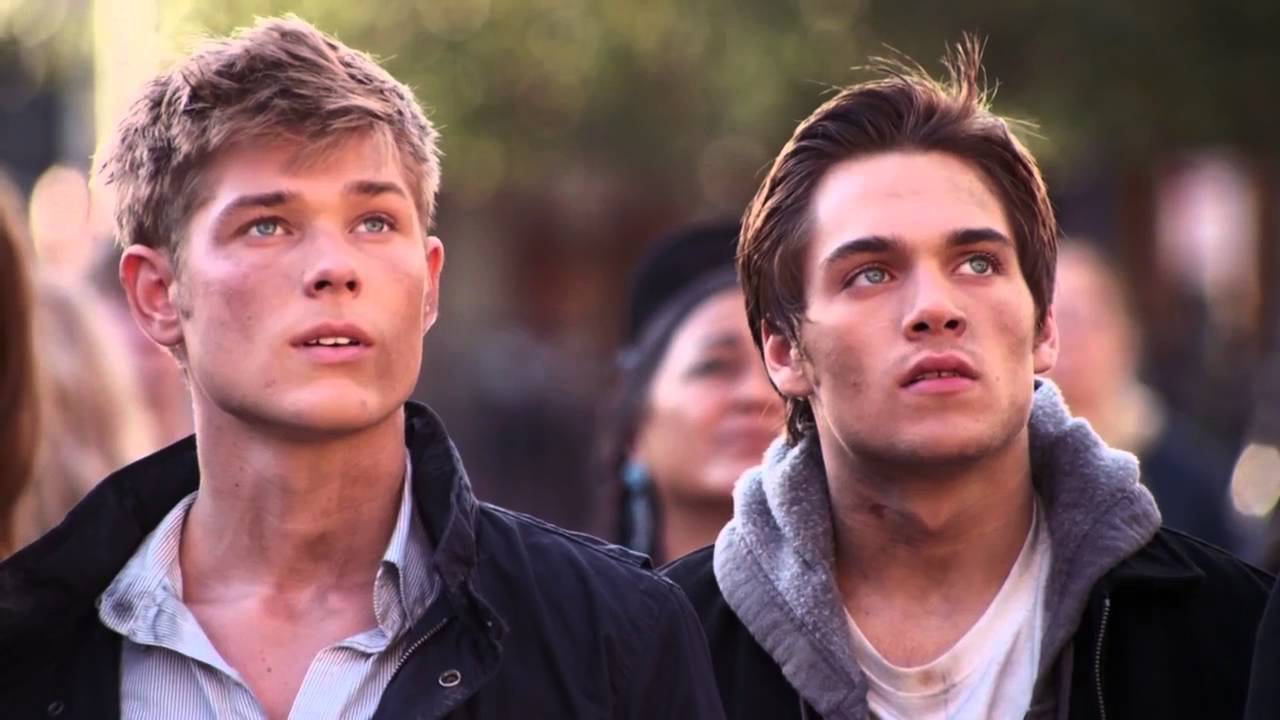 The movie wastes no time jumping right into their familiar interpretation of the End Times. The Rapture has happened, and this is the story of those Left Behind, particularly a group of teenagers who have no clue really what they should do next. The movie introduces lots of interesting characters (Amber Frank plays the lead and newcomer Keely Wilson easily becomes my favorite). There are some up and coming actors in the film as well, notably Teen Wolf's Mason Dye & Dylan Sprayberry. Many of your students will immediately recognize these two, and some good twists and turns make this a great setup movie for more episodes. While the story works as a standalone film, it is definitely the start of a much larger story that the producers hope to tell if this movie event and eventual DVD release is successful.
So should you take your youth group and see it? Here's why I say yes: I love events like this for students. I love the idea of gathering together on See You At the Pole day in the morning for prayer at your local school, then gather up everyone together for a special night at the movies. The movie has some powerful themes, and regardless of your understanding of how it will all actually play out in the End Times, one thing you can be sure of is that your students will be talking about Revelations, the anti-Christ and genuine faith when the movie is over. In fact, DYM has created some great resources to help you start discussions (FREE! download it here) or even do a full youth group teaching series on the subject.
Rated PG-13 for thematic elements and some violence/peril. Appropriate for most junior highers and up!
Shameless plug/disclosure: Doug Fields and I are fortunate enough to host a panel with the actors and producers after the live event. We've been part of the promotion for the film to youth workers and are excited to do a short introduction at the top welcoming everyone, then get the heart behind the movie and interview some of the talent when the premiere screening is finished. Be sure to stay after the credits to see us!
See you on September 28th!
JG