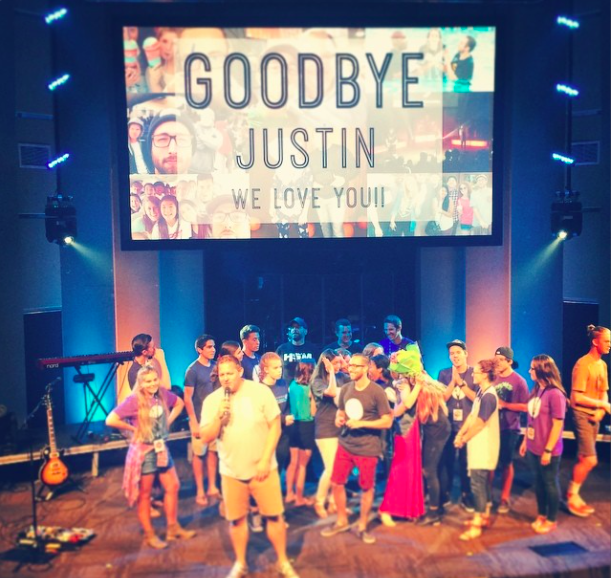 Hard to say goodbye to great people – this weekend we said goodbye to Justin Knowles who took an incredible position up in San Dimas with the church he interned at a few years back. He's going to do an amazing job and I'm so proud of him. As I've been reflecting on his departure, I was reminded of a few principles of transition:
1) When God moves, you move. The challenge, of course, is understanding when it is God speaking and not your own insecurities, fears or doubts. There comes a point where it is undeniable that God is laying out a new path and you have to have the courage to take it. It was awesome hearing my friend's story and how it was clear now was the time!

2) Leave as good as you can when it is time to go. When you transition out of a position, prepare your successor as much as possible. The handoff is absolutely critical so the ministry doesn't miss a beat, can thrive and maintain the strong foundation. If it fails in the future, that is partially on you! Thankful Justin has been working hard on making the transition as seamless as possible.

3) Leave cheering the ministry on. Lots of people are interested in juicy details and plot points – but nobody wins when someone badmouths on the way out. In this case, there was no story, and Justin is (and I know will continue to be) the biggest cheerleader I've ever had.
Proud of you Justin and will watch your career with great interest!
JG