After 29 years working on a church staff full-time, I have been a volunteer youth worker for the last two years and have come to better appreciate helpful, non-guilt-producing tools that help me better care for/shepherd the guys in my small group.
A friend of mine (who is a great youth worker Savannah Christian Church: Savannah, Georgia) tweeted a photo of a tool she created for her small group leader training. I loved it! I asked to get a copy and she was happy to share it with me and you (Thanks Allison Murray).
Here's what I like about this tool:
1. Her asks are realistic for a semester.
2. She is establishing expectations that she wants me to relationally invest teenagers
3. She cares about me (as a volunteer) to help me "think thru" opportunities.
[note: the only thing that might be confusing is that "Element" is the name of their youth ministry–see #1 below]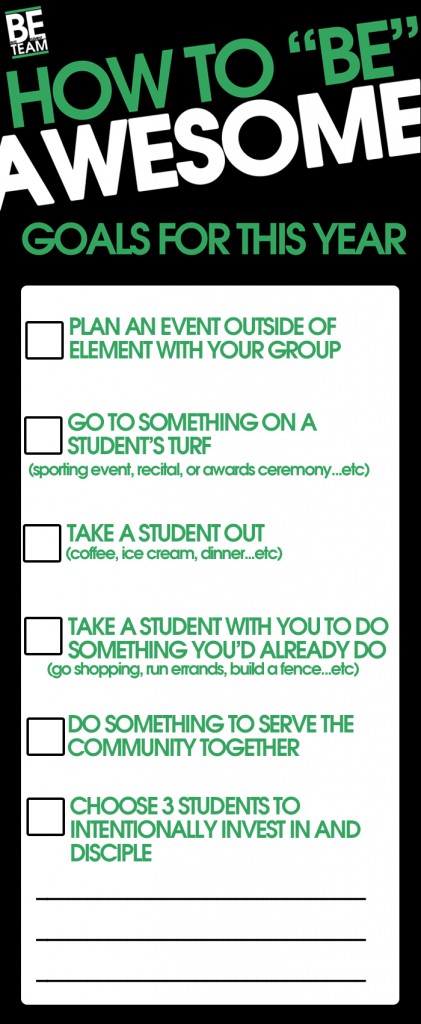 Question: What expectations do you have of your volunteers? Are they clear/concise? If you're a volunteer, do you feel like you know what is expected of you? What do you like/not like about this tool–how would you make it better?Share your thoughts here.
[Are you getting Doug's daily blog in your email inbox?] If not, it's real easy–go here.