In the many years I've worked as a volunteer in youth ministry, I was approached by both teenagers and adult leaders looking for financial support. Correspondingly, I was always shocked at the methods (or lack thereof) in the approaches they used.
I'm a professional money manager. I am managing millions of dollars in various portfolios for clients all over the country. It is stressful, it is rewarding, and it is also my calling. I love what I do! I have had to conduct "fundraising" efforts throughout my career to bring in more assets (fancy way of saying 'money') to manage. I am definitely not a "salesman" and I easily get my feelings hurt with rejection. Sound familiar?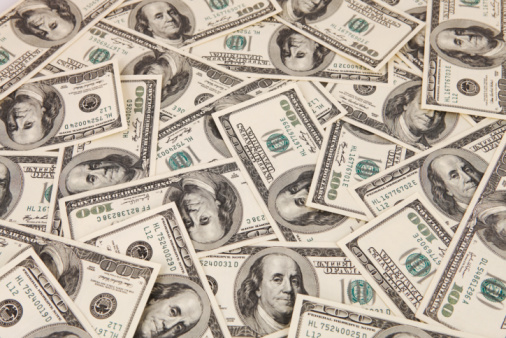 Would you rather be a salesman or would you rather just talk to a friend? Personally, I'd rather just talk to a friend. That's really what it all boils down to… talking to your friends, or at least, talking to people as though they're good friends.
In today's technology-filled world, you can talk to your friends in several ways. In my practice, I use e-mail, newsletters, thank you cards, phone calls, text messaging, snail mail, etc.. When I reach out to my clients, I don't ever ask for their money. But, my clients send me their money to manage. So, how is this done? I've learned to talk to people like they're friends and doing what Christians should do: care as Jesus would care!
Here are 5 simple rules to follow whenever you talk to people who may be able to provide you with financial support:
1. Talk to them like a friend by showing them you care. I know you care about people—that's one of the main reasons you went into ministry. Be sincere. Be genuine. Call them on their birthdays. Take an interest in their lives and their family. Simply put, show them God's love.

2. Tell them about what you're doing in your career/ministry. Do not ask them for money. That's right…do NOT ask them. People (for the most part) are intelligent. They know you need financial assistance. Tell them about how you're trying to go to Africa, or whatever it is you want to do. Use the word "trying." Tell them that you need their "prayers and other forms of support." Leave it at that.

3. Ask them for their address so you can keep them updated. This is SO important so you can send them a newsletter! At least once every 4-8 weeks, hand-address an envelope in your own handwriting with a nicely written update (mass produced newsletter is okay) on what you're doing in your ministry. They will enjoy reading it and you will politely be keeping your name in front of them. This is where you tell them about your financial goals.

4. Tell them about how you're winning in the fight for Jesus. Everyone wants to be on a winning team. Use your newsletter to share your accomplishments and your goals for the rest of the year. They will want to join your team.

5. Follow-Up! If someone expresses the slightest interest in assisting you financially, call them! Don't text them (too impersonal). Call your "friend" and see if the interest is sincere. If so, follow up! Collect phone numbers, addresses, and begin building a list. Don't ever say, "If you want to know what I'm doing, just visit my web page or see my Facebook." That is VERY impersonal, and besides, you're violating rule #1 (see above)! Don't drop the ball here. This step is critical. Put your follow up date on your calendar. Write it down. Make sure you follow up, and don't miss.
There are a few other things you could do, but most of them revolve around the above 5 steps. Show people you care. Send them a "thank you" when they do support you or even better call them. Make it as personal and sincere as possible. If you simply treat others the way you would want to be treated, the financial support will come. Just be consistent.
Oh, and if you know of someone who needs a great financial professional to assist them with their retirement, please send me their e-mail address. I promise you, I'll follow up!
Question: What questions do you have about your money?
Rob Vollmer is a long time youth ministry volunteer, he still dresses up for Halloween, he watches Survivor at the Fields' house, and works at First Allied Securities. He can be contacted at [email protected] or followed on Twitter: www.twitter.com/rvollmer