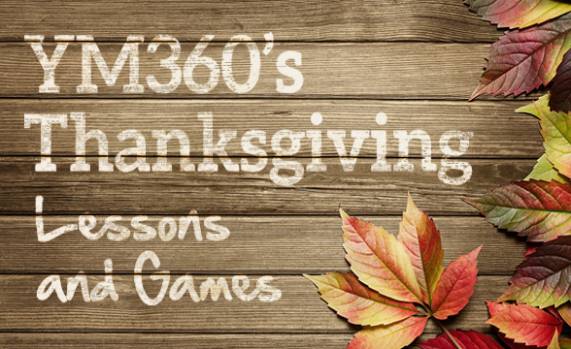 We're so thankful for our good friends over at YM360 (who sponsor the Download Youth Ministry Show as well!) – they are doing some great stuff for youth ministry and you should definitely check them out. Right now they've got some great Thanksgiving goodness you can grab for free, too:
Youth

ministry

360 just launched another round of free resources, just in time for Thanksgiving . They're giving away 4 different Thanksgiving Bible study lessons, PLUS a set of Thanksgiving games. These resources will help you lead students to reflect on what it means to be thankful as Christ-followers.

To download these free resources, head on over to ym360 right now!
JG