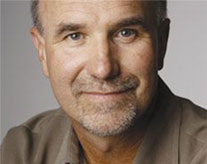 I've surprised myself that for a 3rd week in a row that I've got some great stuff to give away. I was having lunch with Jim Burns (my good friend–and now co-worker at the HomeWord Center for Youth and Family @ Azusa Pacific University) and we were talking about his new book titled, "Faith Conversations for Families." He gave me one and I was obviously grateful, but I said, "When I get free stuff I like to give one away to someone who left a comment on my blog, so can I get another one?" Jim laughed and said, "Would you like to give away more than one?" I said, "Sure! How about 10?" Now, I was really hoping for 5 when I said 10 (Jim was my youth pastor when I was in high school and I know he can be a little cheap). But, in typical Jim Burns' fashion he said, "Absolutely!" GREAT! I thought I'd strike while he was in a giving mood and I asked him if I could give away the kitchen sink–(1 of everything he has written–or at least what he had on stock in his warehouse). Again, he said, "Absolutely!"
So, here's what we're doing, the kitchen sink goes to: Drew Peterson (thanks for leaving a comment this week)
Drew, you will get at least 15 Jim Burns' books including: Partnering With Parents in Youth Ministry

Teenology: The Art of Raising Great Teenagers

The Youth Builder: Today's Resource for Relational Youth Ministry

Closer: Devotions to Draw Couples Together

Creating an Intimate Marriage: Rekindle Romance Through Affection, Warmth and Encouragement
…and at least 10 other books.
In addition to the kitchen sink winner, I will randomly pick 10 people who leave a comment on today's post to get Jim's newest book Faith Conversations for Families (I'll alert you via email for your address).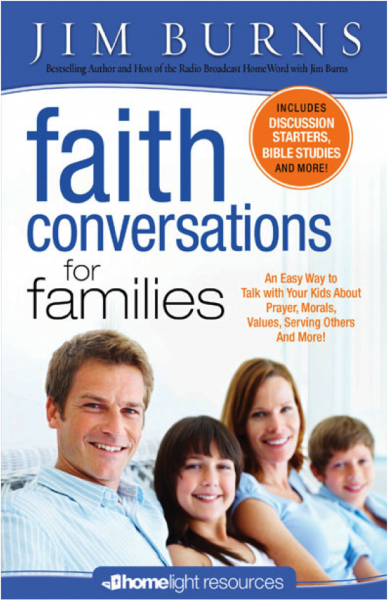 When I got home and began to look over Jim's book I got excited about the future of these types of helping-family resources. Most of us in youth ministry have finally figured out that helping families succeed is a vital part of working with teenagers, but we are in desperate need of resources. I wrote Jim and thanked him for his generosity and then asked him a few questions that I thought you might appreciate. Here's a cut/paste of our email thread:
DF: I love the title!
JB: You are usually the one with the cool titles. But this one does work because it explains exactly what's in the book.
DF: Why are you so passionate about helping families have faith conversations in the home?
JB: I'm not liking the statistic that everyone quotes these days about 80% of high school seniors leaving the church during their college age years. We are all looking for answers. A friend of mine recently came out with a study that said, "There is a 300% better chance for students to stay in the church after high school if their families have healthy faith conversations in the home." That is HUGE! So since most parents in the church want their kids to thrive in their faith, but have little knowledge on what to do about it, I came up with some ways to stimulate faith conversations.
DF: Where did you pick the topics?
JB: From the topics that are familiar to youth workers. It's the basic stuff like relationships, life of Christ, who Jesus is and why it matters, prayer, building a strong family, loving, serving others, etc… Except this time, I focused the topics toward family conversations as opposed to youth group.
DF: Do you think you moved away from youth ministry when you started writing/speaking on parenting and marriage issues?
JB: Not at all! I am looking for the most effective ways to reach this generation of kids and I figure I can help kids by helping their parents with practical God-honoring parenting and marriage principles. I also think I can best help youth workers by providing them resources to come alongside parents.
DF: Do you have to be bald to be a world-wide leader in youth ministry?
JB: Absolutely not…People like Kara Powell, Kenda Dean, Jeanne Mayo and Megan Hutchinson are world-wide leaders and have wonderful looking hair. By the way, your hair is not far behind mine.
DF: Uh, well…okay. Thanks for the books. By the way, I'll try to find a photo that doesn't accentuate your bald head.
Jim Burns will be speaking at our Student Leadership Conference on July 5-8. If you don't know much about Jim, he's a youth ministry legend and here's the bio I cut from his website:
Jim Burns, Ph.D., is President of HomeWord and host of HomeWord's 30 minute daily radio broadcast. Each weekday in cities across America, over a million people hear Jim through his radio ministry to families. His passion is communicating to adults and young people practical truths to help them live out their Christian lives. Jim is a three time award winning author and has written books for parents, youth workers, and students. His recent books include Teaching Your Children Healthy Sexuality, Confident Parenting, and Creating an Intimate Marriage. He speaks in-person to thousands of people each year around the world with a message of hope for families. Jim and his wife, Cathy, and their daughters Christy, Rebecca, and Heidi, live in Southern California.
If you missed the other FREE FRIDAYS, they are right here: Free Friday #1, Free Friday #2