I'll never be accused of (a) my musical knowledge, or (b) breaking technology news, but most of my friends I've talked to have never heard of Spotify, and it's amazing.
A couple weeks ago I wrote about Google+ coming on to the scene to challenge Facebook. And, now, Spotify comes to mess with iTunes' domination.
This video doesn't do justice to live demonstration that I got, but it gives the big-picture of its use:
A buddy of mine was one of the lucky first users here in the US and showed me how it works (thanks Jason Pearson). Very similar to iTunes–although you don't pay for the music. If you have an internet connection, all your music is free (from up to 15 million tracks). For $4.99 a month you can store up to 3,500 songs on your mobile device and never pay for songs again. The search feature is incredible! Enter in your favorite musician, all his/her songs appear, hit "play"…bingo!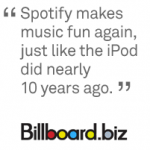 It's usually rare, but every once in a while, I'll stumble onto something technological that my podcast partners & good friends Josh Griffin & Matt McGill have never heard of and it brings me such great joy. They mock my tech knowledge and skills (typically out of their own insecurity), but then jump on the bandwagon quickly when I show them something that's good (like HeyTell–which I still use every day with a few key people in my life).
Who knows? I many need to add "tech" to the header of site
[marriage, family, youth ministry, leadership, tech]…HA.
I hope you like Spotify as much I as like having tech stuff before Giffin & McGill!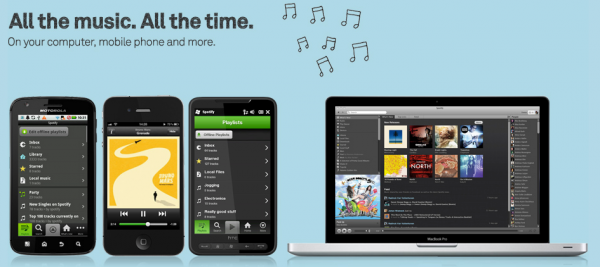 Question: If you've used Spotify, SHARE YOUR COMMENT. Or, if you're curious, go to the site, ask for an invitation, try it out…then, come back here and share your results. Or, if you didn't read the post and didn't realize I was just having fun with some best friends and you want to make a nasty comment about my use of the word "jealousy" go ahead and do that too so we know who trolls the internet for opportunities to be negative. Any of the above word as long as you SHARE YOUR COMMENT