Our ministry is more than dodgeball … but man do we love it. Over the past 7 years we've played literally hundreds of games of dodgeball in our church. It has become one of our very favorite events on the year! A few stories:
1) one year I took a group of freshman on to win the whole tournament against incredible odds
2) we were never able to duplicate that again, came close a bunch of times but could never pull off winning the whole thing again
3) I one time helped recruit a whole baseball team to join us – the pitchers were incredible, including a couple of guys that eventually got full ride scholarships to D1 schools and one guys who was drafted to the Pittsburg Pirates straight out of high school.
4) My arch nemesis is Taffy, the guy in the video above. He has a way of somehow taking a rag tag group of students and beating the best athletes in our youth group. Hate it!
5) Our students LOVE the costumes. They are hilarious, and hilariously bad. So fun!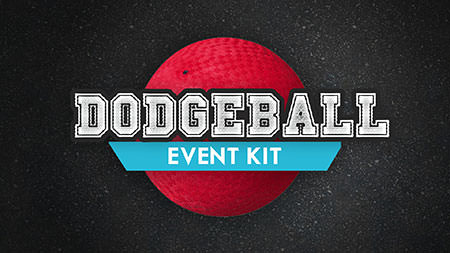 If you're interested in running your own dodgeball event, you can get everything you need right here! Rosters, release, rules and more. We sure do love it – if you do a tournament, post pictures of your event on Twitter and tag us (@DownloadYM) so we can give you a shout out, too!
JG