This is the third guest post in a row written by my good friend Marv Penner. Here's the deal: Marv's posts are getting huge hits (and not very many comments) which tells me that people are reading them because a need is being met, but it's a little too personal for many to want to comment (by the way, see Walt Mueller's post on "The Youth Worker & Sexual Integrity"). Both those actions are very telling–Marv is on to something within the heart of a leader. I'm honored he would write for 3 days. Marv is a global youth ministry leader, the author of several books, a professor, leader of Youth Specialties Canada, and prayer warrior. You can follow Marv on Twitter at @marvpenner.
I was a young man in ministry when I wrote a document that I have read hundreds of times over the last three decades. It was born on a personal spiritual retreat when I asked God to protect my marriage from the damage that would occur if I would cross my moral boundaries (See Monday's post & Tuesday's post). I try to read this document every time I get on a plane or check into a hotel. I regularly make it a part of my personal quiet time and review it often. It started on paper and is now conveniently synched on my iPad and laptop. It has been edited an amended often to reflect changes in my circumstances, but the essential message has remained the same.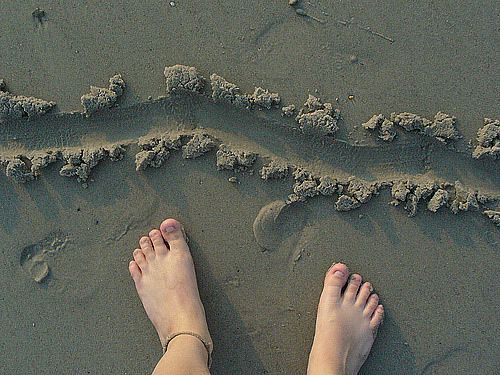 I have never shared this highly personal document this way and after you read it I'll tell you why I have second thoughts even as I Doug to post it today.

IF I BLOW IT!
When I feel vulnerable to sexual temptation I must take the time to count the cost that even one bad choice could have…
• Violating the holiness of God.
• Grieving the Lord who has redeemed me.
• Knowing that one day I will have to look into the eyes of Jesus and explain to the Righteous Judge, my actions and the motivation behind them.
• Inflicting untold pain and hurt on Lois, my best friend and faithful wife.
• Losing (perhaps forever) Lois's trust and respect – it could never be the same again.
• Destroying my credibility and example with Tim, Jeff and Melissa and nullifying both present and future efforts to teach them to obey God. Tim and Jeff would lose their most important role model of strength and integrity and Melissa would have a distorted understanding of maleness to live with for the rest of her life. Her freedom to ever deeply trust a man could be destroyed forever.
• If my blindness were to continue, or if Lois should be unable to forgive, I could lose her and the kids forever.
• Causing shame to be heaped on my family ("why isn't dad in ministry anymore?"), the rumors that would circulate even among their friends…. the pressure of them constantly having to explain my sinfulness.
• Losing self-respect, knowing that I can't trust myself when it gets tough.
• Creating a form of guilt which is awfully tough to shake–even if God could forgive me, how could I ever forgive myself?
• Forming memories and flashbacks which would plague future intimacy with Lois–even if she would never find out–I'd always know.
• Being identified with countless trusted public figures and visible Christian leaders who have forfeited their privilege of ministry because of their choices.
• Wasting years of ministry training and experience and squandering the investment of so many individuals in my preparation.
• Losing the credibility necessary for a ministry to families and marriages in trouble–both counseling and speaking–what would I have to say to anyone ?????
• Undermining the faithful witness, example and hard work of Christians everywhere, especially the community of believers associated with YouthWorks and Youth Specialties.
• Bringing great pleasure to Satan, the enemy of my soul and all that is good.
• Heaping judgement and endless difficulty on the person with whom I committed sexual sin and those close to her.
• Possibly bearing the physical consequences of such diseases as gonorrhea, syphilis, herpes and AIDS, perhaps even infecting Lois and possibly causing her death.
• Potentially creating a pregnancy with all the personal and financial implications and in addition to my guilt providing a lifelong reminder of my sin.
• Bringing shame and hurt to men I closely share life with, especially guys like Wayne, Sid, Walt, Duffy, Doug, Rich, Chap and Ian whose valuable friendships hold me accountable.
• Destroying the value of the education I have provided for hundreds of students over the last years here in North America and around the world.
• Losing the respect of my friends at Youth Specialties and having to forfeit my place on the team.
• Causing confusion, shame and anger in the lives of hundreds of kids God has given me the privilege of touching over the years–especially those who have come to Christ as a result of my ministry.
• And most importantly, grieving my Lord who has loved and redeemed me.

Don't be stupid Marv – It's just not worth it!
In case you're wondering why I might be hesitant about sharing this, let me tell you. There are some readers who will think, "I need me one of those!" They'll be tempted to cut and paste it and simply replace the names with their friends and edit the parts that don't apply.
Please don't do that!
Not because I'm selfish and don't want to share it, but because you need to write your own document–one that emerges from the potential agony within your own soul. For it to shape your direction it needs to be deeply "yours." Find a place to sit quietly for some time and ask God to reveal to you what might happen if you crossed the line. If the document is yours, and co-authored by the Holy Spirit, I promise it will shape your decisions and guard you from great regret.
Question: What's a consequence of moral failure for you that keeps you from crossing the line? Would love your input here.