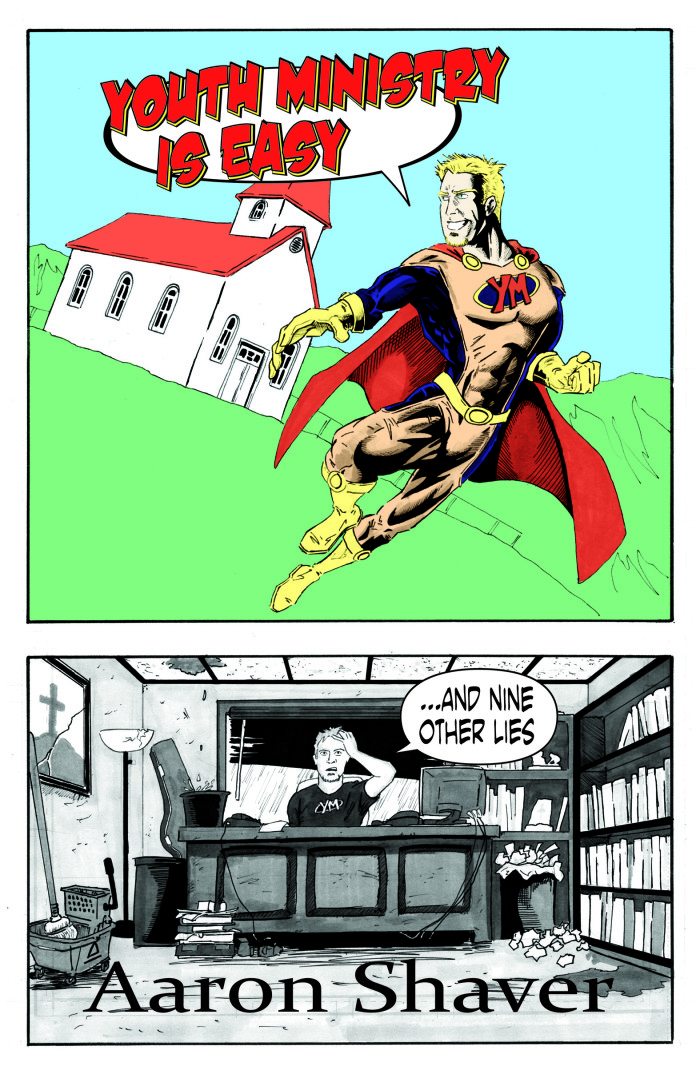 Aaron Shaver is not a 'big name' in youth ministry, I'd never heard of him before he contacted me to see if I wanted to review his book. To be honest, I love reading books from 'normal' youth pastors, those anonymous loyal guys and gals that just serve week in, week out. They often offer real nuggets of wisdom and truth from the trenches. Aaron Shaver is one of those guys and he has written a short book about what he has learned called Youth Ministry is Easy…and nine other lies.
The content wasn't new to me, or shocking in any way. But then again I'm not the primary targeted audience. This book is meant for starting youth pastors and youth workers, as it tackles some lessons the veterans amongst us have (hopefully) learned. It talks about issues like dealing with the teens' parents, taking care of your own spiritual health, not going solo, and whether youth pastor is a 'real job' or not.
Like I said, for me nothing new. But that doesn't mean Aaron's message isn't important. He tackles some well known misconceptions amongst new youth pastors and shares his own lessons along the way. That makes the book a useful gift to any junior youth pastor. There is certainly some stuff in there I wish I had learned sooner and not the hard way when I finally did learn.
Personally, I wasn't a big fan of some of the editing and layout (I read the printed paperback version) of 'Youth Ministry is easy'. Nothing big, but I'm kind of a stickler when it comes to things like that, so I notice. It doesn't distract from the message though and that's one worth reading.
p.s. I do a lot of book reviews on youth ministry books, check them out for valuable tips on great youth ministry books!
p.s.p.s. In a previous version, I wrote that Youth Ministry is Easy was self published. It's not, it was published by WordsCrafts, a small independent publisher. Oops, my bad!