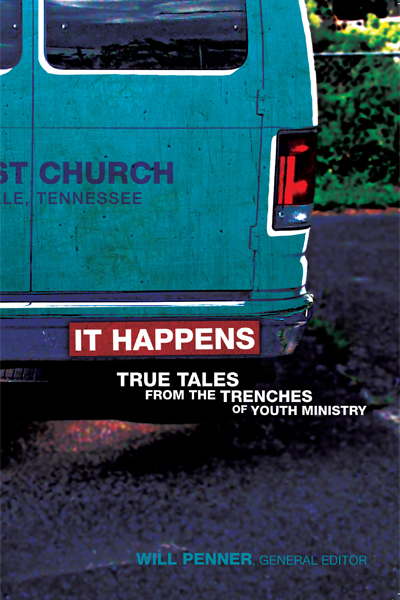 It's a sobering, yet entertaining read at the same time. It Happens: True Tales from the Trenches of Youth Ministry
tells the true stories of what youth workers have experienced in youth ministry. Some make you laugh, some make you cringe, some make you go 'what were you thinking', but there certainly are lessons to be learned. The questions at the end of each chapter and story are designed to help you learn from the mistakes of others.
This book offers a great opportunity to learn from the mistakes of others. It's a quick read, but one that can bring valuable lessons and experiences, especially to people who haven't been in those trenches for that long. That makes it a great gift to new youth workers for instance. I think it would also work well as a starting point for discussions in a mentoring setting, or a networking thing where the goal is to learn together.
I hope this book will get sequels, because this is just the tip of the iceberg when it comes to what youth workers have experienced in the trenches. There's so much we can learn from each other, to prevent us from making the same mistakes.
I do hope however that they'll lower the price, because at $16.99 on Amazon it's rather expensive (though the Kindle edition
is $10.65). I think a price around $7 or $8 would have been more realistic.