Reading the first two books of the Divergent Series reminded me while I promised myself I'd never start reading a trilogy again before all books were published. The first two books in the series, Divergent and Insurgent, were so good that I'm really bummed to have to wait for the release of the third and last book later this year.
Divergent
is the first book in a young adult series written by Veronica Roth in the style of the Hunger Games, in the sense that it takes place in a fictional futuristic world, in this case Chicago. The second book is called Insurgent
. Like in the Hunger Games, there's also a considerable amount of violence and death, just so you know. Aside from that, it's a 'clean' series in terms of sex (there's some kissing so far) and language, despite it not being a 'Christian' novel.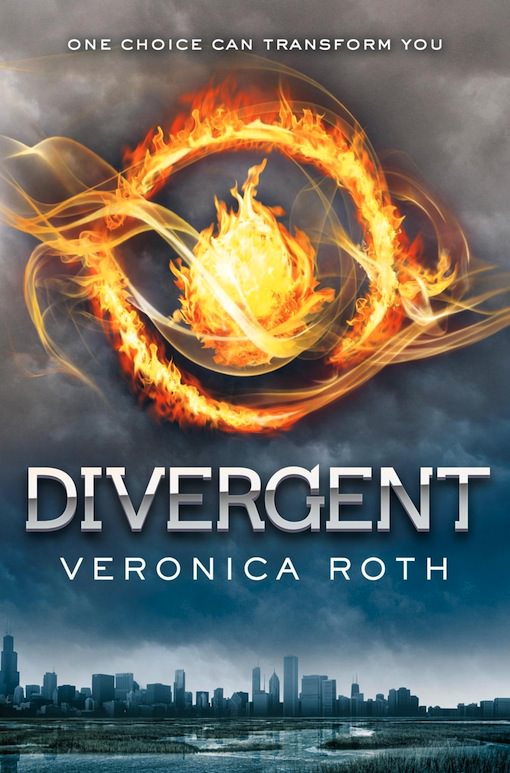 The main character in the series is Beatrice (Tris) Prior, a 16-year old who like all her classmates has to decide which 'faction' she chooses: Abnegation (the selfless), Amity (the peaceful), Candor (the honest), Dauntless (the brave) and Erudite (the intelligent). But Tris is different, she does not have an aptitude for one faction, but for several. She's divergent and as she soon finds out, that's dangerous in a society that depends on people making a clear choice for one faction alone.
This is one of those books where I really don't want to spoil the pleasure of reading it by giving too much away about the plot. It's a great, fast-paced read that's entertaining, nail-biting at times, but also emotional. There's romance (which is done realistically and sweet), family, friendship, betrayal and much more.
So far, this has been one of the best reads in my Top 100 of teen fiction list with the second book being just as good as the first. The story and characters are developing nicely along the way and you can't wait to find out where the story is headed. As always, be sure to read it first before recommending it to your students, but with a movie of the first book coming out next year you can bet they'll be interested in it already.
The third and last part of the series, Allegiant, is coming out in October 2013. I just hope the series will come to a more fulfilling end than the Hunger Games, which started out brilliantly and then ended in a confusing and disappointing anti-climax.
If you've read Divergent, I'd love to hear your opinion!