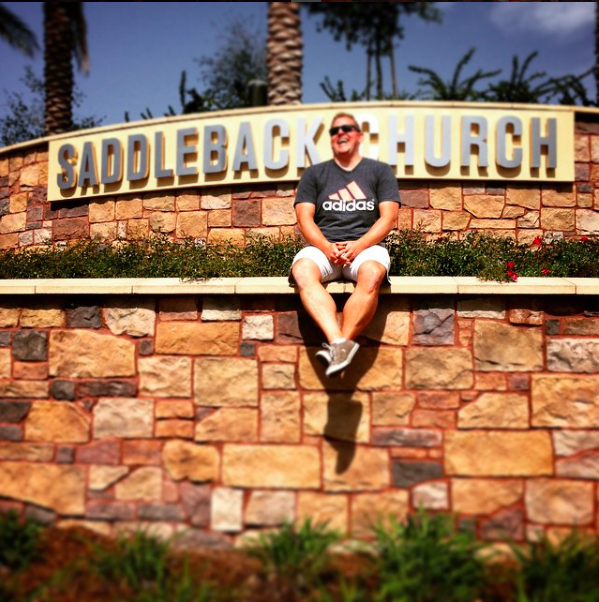 After 12 years at Saddleback Church… it's time for a new chapter
I remember starting out as a young youth worker in Michigan. I was 21 years old. I made mistakes – pretty much any and every mistake you can make in my first two years. It got so bad that one day I just quit! I wrote a simple letter of resignation and handed it to the Board of our church. They said they didn't accept my resignation because God wasn't done with me there yet. I didn't believe them, but they were right.
That summer I read Purpose Driven Youth Ministry and discovered a way of doing ministry that resonated so strongly with me I felt like if church could be done this way I would give my life to it. I read everything I could get my hands on, even visited this "Saddleback Church" in California. I met the High School Pastor, Doug Fields, and picked up anything and everything I could. We went home and served at that church for another 6 years. God did some amazing things.
Then I got the call to come TO Saddleback — the church that was already so important to me, my life, and my calling. I wouldn't be in youth ministry if it wasn't for Doug and for Saddleback. And now I was coming on staff? Then a few years later I was given the responsibility for the very High School Ministry that Doug led for so many years. What a thrilling and life-changing ride it has been.
What an amazing ride it has been for 12 incredible years. Tons of life change, amazing summer camps, baptisms, friends, the best volunteer team in the country and amazing teammates in the trenches. My life is richer and better because of this place and these people. Unfortunately, my calling has created tension in my capacity to serve two unique audiences: (1) I feel called to serve students in the local church, but (2) I also feel called to serve youth workers, just like I had been served many years ago. Fortunately, I've been able to do both the last few years, and our high school ministry is as healthy and vibrant as it has ever been… but, now it's time to focus my full-time calling to serve youth workers.
I've been dragging my feet on this change, but God has made it very clear… and while it is bittersweet for sure, I'm eager to see what God does next. Here we go! I hope I get the privilege of helping you through Downloadyouthministry.com
Blessings,
JG