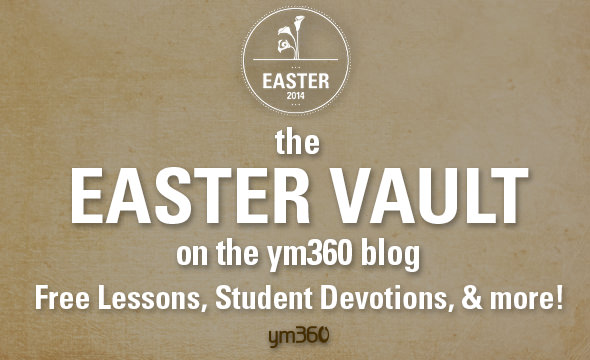 Free Easter Bible Study Lessons, Student Devotions, and more!
Our friends and faithful DYM Webshow sponsor
youthministry360 have just launched this year's Easter Vault
which includes an incredible selection of FREE Bible study lessons, devotions for your students, and more. To grab these FREE resources, head on over to YM360. And if for any reason you need help or have questions, their team is great about helping out, just let them know!
JG