I don't think I've ever blogged about the Youth Ministry Garage, so I thought I'd share a few thoughts and photos.
This "weekly" podcast has been happening for over 5 years and we're on a journey to make it to show #200 and recording it LIVE at the YS National Youth Workers Convention in San Diego. We're real excited about this live event (thanks YS)–we'll have free food (thanks APU), T-shirts (thanks _____), lots of fun, and we'll have $500 in prizes (thanks YM360).
If you're not a podcast regular, here's 10 facts about the show:
1. We record the show from my garage (yep, pretty fancy).

2. We have our own "Hall of Fame" (these are people who have watched all of our episodes).

3. We answer questions that youth workers send in via www.youthministrygarage.com.

4. We have a lot of fun (our bi-line is "just enough youth ministry so you don't feel guilty for listening at work).

5. We have amazing sponsors who support our podcast financially and give gifts to our listeners.

Youth Specialities is our primary-mega sponsor.
Our other incredible sponsors are: YM360, LeaderTreks, APU (Azusa Pacific University), and RemedyLive.

6. You can subscribe to the show via iTunes (for VIDEO go here… for AUDIO go here).

7. If we don't get to all the questions, the YMG Community answers them on our blog.

8. We love doing this so much that we'd do it even if no one listened.

9. Our executive producer (Seth) just moved out from Indiana to work with Homeword and help us take the show to the next level (although McGill doesn't think "next level" is even possible).

10. The 3 friends (Matt McGill, Katie Edwards, and Josh Griffin) who join me on the podcast are 3 of the best youth workers I know! They love Jesus, value their family, really like teenagers, love to empower other leaders, and make me a better human (oh yeah, and 2 of them were in my youth group many years ago).
Here are some picks from our show # 195 (last Friday):
Every show starts with a stacking of hands…

Every show involves a lot of laughter…

Every show usually involves something gross, over-the-top, or disturbing from Matt McGill…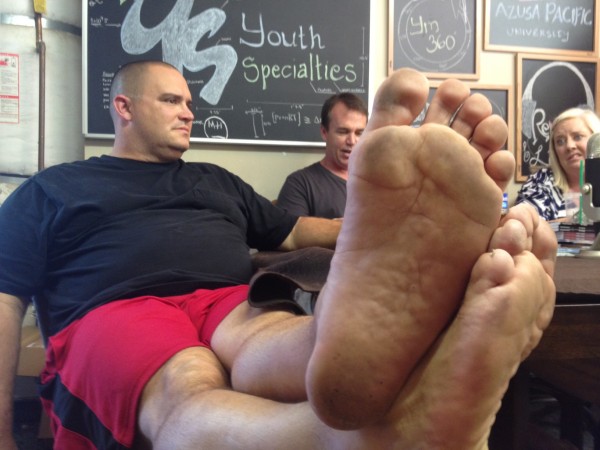 And now we are excited to report that every show will have some Seth Bartlette production…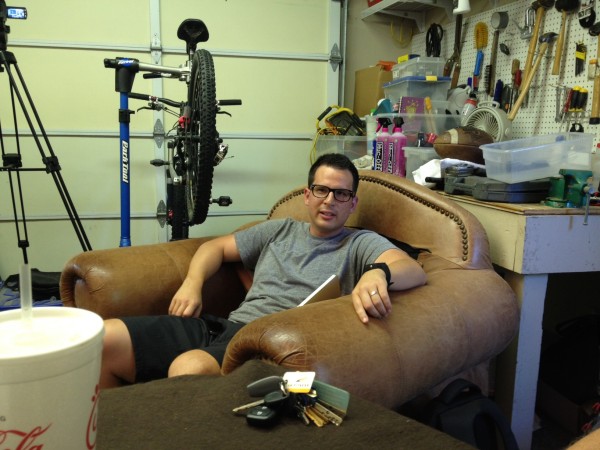 Question: If you're a YMG-regular, what's your favorite episode, memory or comment. Share it here.