Tonight I spoke at an event called "DATE NIGHT: a marital shot in the arm"
It was a wonderful eventing that Jim Burns, myself and our team at HomeWord put together in partnership with Mariners Church Mission Viejo. It was a blast and one we're going to do again in 11 weeks.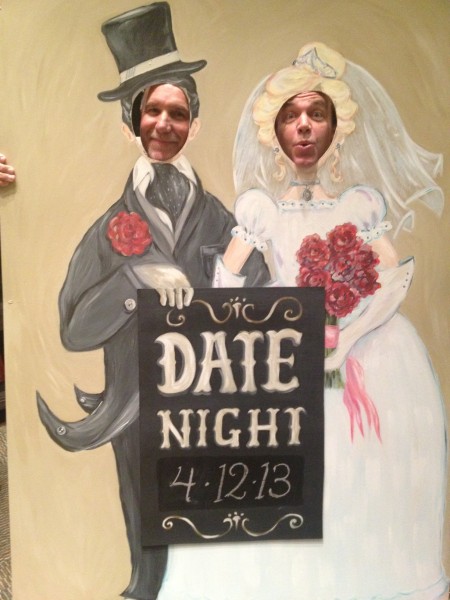 In addition to the standard "remember-the-date" promotional material, we tried something new.
A wonderfully talented woman in the church created a chalk drawing of a husband/wife (see photo of me & Jim Burns–weird, I know) which had the date of the next DATE NIGHT event. Couples used this creative photo backdrop for memory photos and will upload them to their Facebook page… in addition to a fun photo/memory, they left tonight (1/25/13) with a reminder of the next event. Simple, easy idea! Rip off this idea.
If you're in Southern CA… I'll find out the name/contact information of the woman who created this and you might be able to use her for your event. I imagine the price is real reasonable–you can look for yourself here (vickifrazierstudios.com).
Question: what unique/special/creative ways do you use to promote events? Share them here.