One of my long term discipleship goals has been to teach teenagers to grow spiritually "on their own." Those 3 words ("on your own") have been foundational for helping teenagers develop spiritual disciplines.
Teenagers need to learn to grow spiritually "on their own" so that when they graduate and the people (advisors/counselors/volunteers) and the programs are gone (youth group is over), they'll have developed the habits necessary to grow on their own.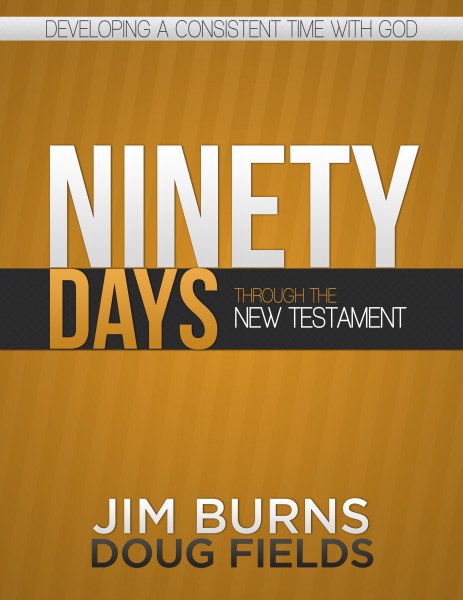 We have a BRAND NEW resource for leaders to use with their youth group (or, really any age)… called 90 days thru the New Testament.
This is one of those "make as many copies as you want for your youth group" type resource that I've been creating for 20+ years. This downloadable PDF is ready for you to print and photocopy for your entire group. Personalize a cover letter (if you want) and start handing it out.
Each of the 90 pages includes (1) the specific Scripture to read (i.e. Matthew 5-7), (2) several specific questions from that day's reading intended to help the student reflect on how God's Word can be applied to their life. The questions are simply a guide to help the reader better understand what he/she is reading (they're optional, but helpful), and (3) a short description of all 27 New Testament books to help the student better understand the context.
"This 3 month experiment was the single most effective program of spiritual growth and discipline I have ever experienced. I needed the motivation and structure to make a daily time with God a habit." Jim Burns
Why this is a GREAT product:
Buy one copy… make as many as you want (for your particular church)… it's so much cheaper than buying a book for every student.
For only $29.95 make as many copies as you want.
What questions do you have that I can answer? Ask here.