Last week we have about 500 teenagers at APU for our west coast Student Leadership Conference…and this week we've had another successful event with about 500 more teenagers in Pennsylvania (our East Coast Student Leadership Conference).
It has been a great time and we will be coming back to the East Coast–they were so thankful (and fun).
Thought I'd share a couple photos…hope to see you next year:
17 year old author, Riley Mailman, being interviewed about his faith, his ministry, and why he chose to write and publish a book at 17 years old.

A group of students from New York/New Jersey trying to convince a group of "investors" to give to their idea to help with Poverty/Hunger (other groups were Economic Development, Clean Water/Sanitation, Healthcare and Education). Great, hands-on exercise of thinking thru ways to aid global problems.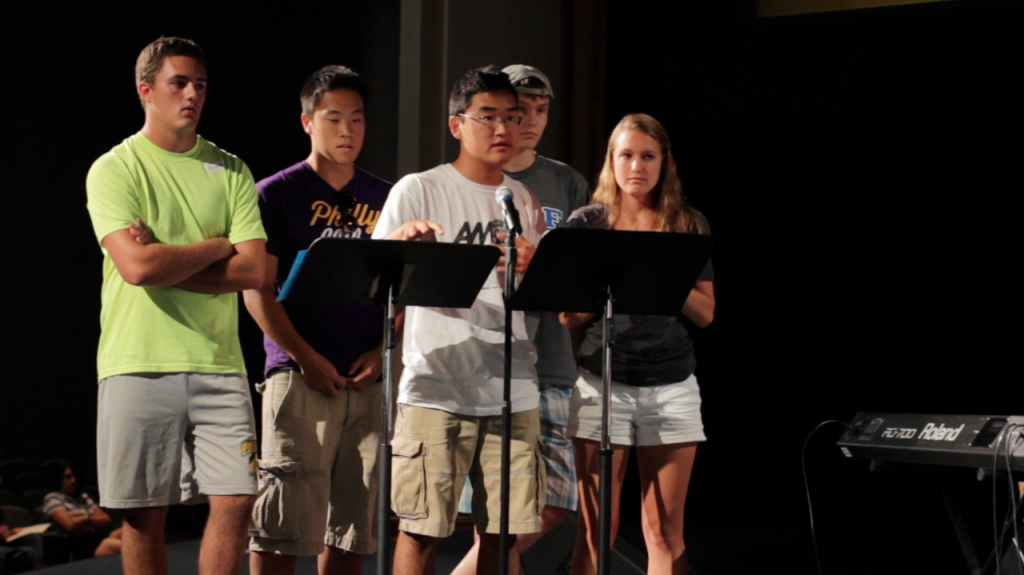 Amazing to see teenagers praying for one another.

Fun to see teenagers worship thru song via an amazing student-led band.

I'm so proud to be part of something that gathers teenage leaders and help inspire them to find out what was already there–potential, passion and a desire to not waste their young life. Two great events on west/east coast…so grateful to the youth workers who invited us out to the east coast–we'll be back next summer.
df