For the last several weeks we've been talking on our podcast (the YouthMinistryGarage) about doing show #200 live at the National Youth Workers' Convention in San Diego. We've had some of our show sponsors talk about how they want to turn it into a party… we're really excited about it.
It got me thinking… I've only missed one NYWC in the last 25+ years and I'm so excited about 2012. There's many reasons why this is an incredible event for me, but here's 5 reasons I'm excited about this year's NYWC: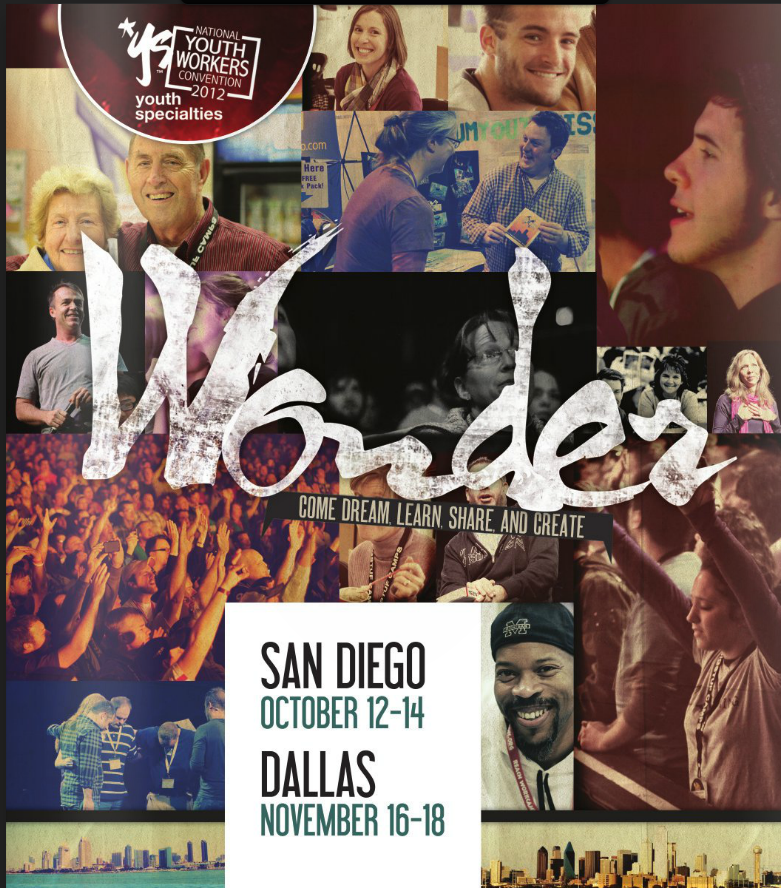 1. It's like a family-reunion: I've never had the privilege of bring to a Fields' family reunion, but this is the closest thing to it for me. Many of my youth ministry relationships are like family.

2. The Big-room general sessions: I love the music, the creativity, the videos, the laughter, and being challenged by thought-leaders in ministry.

3. Talking marriage & family: For the last several years Cathy & I have had the privilege of sharing from our 28 years of marriage and our 30 years of youth ministry in seminars. This year we've been given extended time that we're really excited about.

4. New features: I've been in a couple planning meetings with Mark Matlock (the new leader of YS) and I've been blown away by the creativity and risk-taking that he's willing to implement this year. The best of NYWC will stay the same while some fun adjustments and experiments will appear.

5. Podcast #200: I'm definitely biased on this one, but it will be a blast to be in the same room with many of our friends/team who listen and interact regularly with the YouthMinistryGarage. Grateful to our sponsors for making this happen: YS, YM360, LeaderTreks, APU and RemedyLive.
I know there are a lot of great training options out there, but I'd love for you to join me as we gather the most diverse and largest group of youth workers in the country. I can't wait!
Here are the dates:
San Diego: October 12-14, 2012
Dallas: November 16-18, 2012
If you register by THIS Friday August 3rd, you'll get the Super Early Bird Rate and save $90 per person. Click here for all the different prices.
Question: If you're going to one of the NYWC, which one… and what are you most excited about? Share it here.