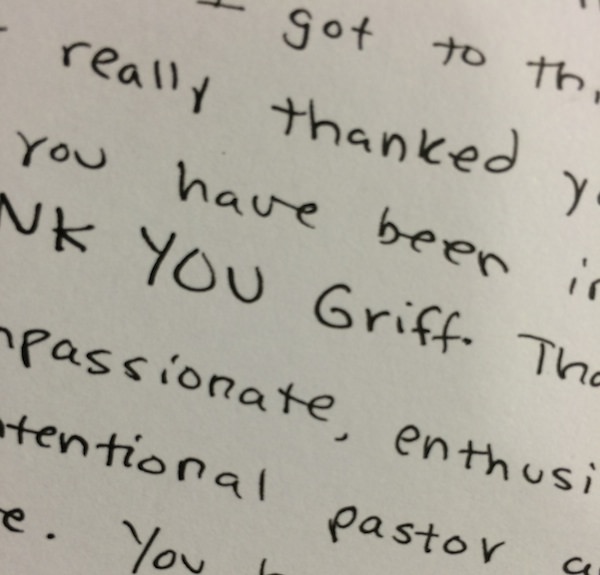 I got the most amazing note from a former student today. He's off at Wheaton now and out of the blue sent me some of the most unexpected, life-giving words I've ever received in my life. I've read the note a hundred times. It made my day. I felt like I could do youth ministry forever!
Well, that lasted about an hour.
A new email popped up in my inbox, one of a flood of messages I am obligated to process every day. But this one stopped me in my tracks. It was brutal. It was a blow-by-blow dismantling of something I had poured my heart into. It was the most critical email I've ever received in my life. I tried to excuse it as a reflection of their heart, their insecurities and their secret pain poured out against me, but it hurt. Badly.
In my early days of ministry, it would ruin my week. It would undo everything. It would completely derail me for a long time, a festering wound that would end up scarring me at best or pushing me out the door of ministry at the worst. But not anymore … I still smart from the sting, but I handle it differently. I'm excited to share more about that process tomorrow.
But for now – every gotten a note like this? An email like this? Leave a comment or a story!
JG