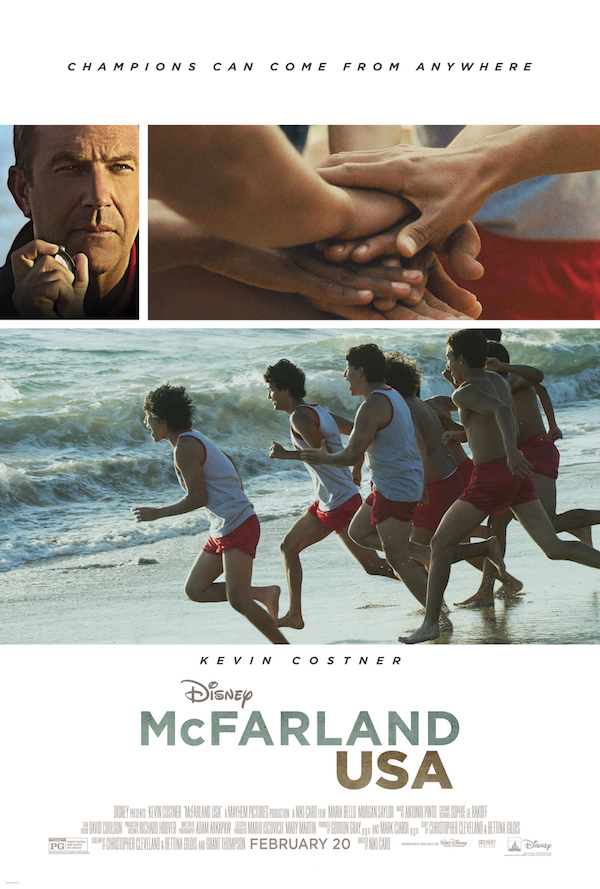 Based on the 1987 true story, Disney's "McFarland, USA" follows novice runners from McFarland, an economically challenged town in California's farm-rich Central Valley, as they give their all to build a cross country team under the direction of Coach Jim White (Kevin Costner), a newcomer to their predominantly Latino high school.
I love this film! I confess, I have a weakness for films where people come together in unexpected ways and accomplish things that they never could imagine. This is just such a film told in a remarkable way. It looks like a sports film, but it's really a film about people and how relationships can transform us. Costner's performance is understated and heartfelt and the supporting cast is first rate. Director Niki Caro does such an amazing job revealing the character of the people and the town that I want to drive to Mcfarland and make friends with the locals.
McFarland USA, set in 1987, tells the true story of coach Jim White (Kevin Costner) who in desperation accepts a job in McFarland CA after he is fired from a string of other football coaching jobs. Coach White and his family are in culture shock as they try to adapt to the tiny community made up of mostly migrant farm workers. Within weeks he gets demoted from his new job as football coach and his future looks bleak. One day he spots a student running swiftly for miles home from school. He decides to start the first ever cross country track team at Mcfarland high and sets out recruiting a team made up of kids who have never been on a sports team before. The film is about how the coach invests in the lives of the kids and how they are all transformed in the process. Coach White inspires his team to rise above their humble circumstance and become champions on the track and in life.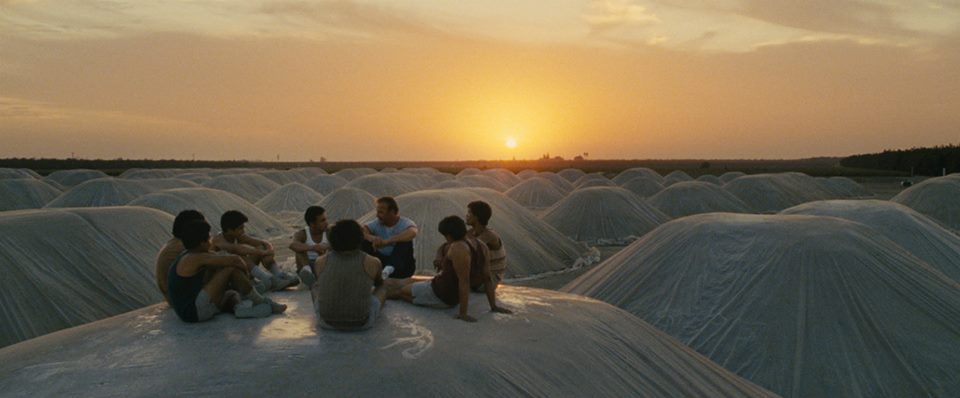 The film builds on itself and woos you to fall in love with the team and the town just as Costner does. It provides a window into the lives of the team members,"pickers", who work the fields in the early morning hours and then attend school during the day. You can't help but respect their work ethic and humility as they help support their families. Those qualities pay off in the end. As I watched the film I was hoping they would show the real life people at the end. They did, and it was done in a very moving way.
This is a great film to take your youth group to when it opens this weekend! It is an inspiring film about real people with real lives. It is not overtly religious, but it has a strong message of redemption, hope and transformation.
Chip Bragg worked in the film industry in Hollywood for years but more importantly has served in youth ministry for the past few decades. He is currently serving with the high school ministry team at Saddleback Church and is also mans DYM's Customer Support all day, every day and sometimes well into the night.