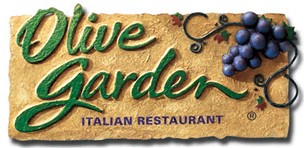 Sometimes you just have to have one of those "come to Jesus" moments in your life. Maybe an event triggers it, maybe your spouse pulls you aside and has that look on his or her face. Maybe you're feeling the final birth pangs of burnout and you know something has to change or you're done for.
Well, we had one of those tonight.
Some adjustments to our life, our kids education, our house, our ministry, our roles, our routines – all of it was on the table tonight just me and my wife at Olive Garden (I go classy, people). And it was awesome, long overdue and incredibly hopeful.
From time to time we can get so head down in ministry, raising kids and doing God's work we get buried. Things pile up and people pile on until you're simply overwhelmed. Hence the big conversation tonight. We made some tough calls, cut some things, added some things, changed up the priorities of our family and life. And we're going to be better parents, ministers and have a better marriage because of it.
I'm thankful for this time tonight over unlimited soup and salad. It was important to stop, talk, pray and make adjustments as you go through life, that is especially true if you're in ministry. I hope you will have those type of conversations from time to time in your home as well … they are so important!
JG