One of my favorite things about writing books that have been translated into different languages is the interaction I get from youth workers literally all over the world. This year I will be in Korea and Africa and I love talking to my youth ministry peers who care so deeply about doing God's work and loving teenagers and families for Jesus' sake. I typically do more listening and loving than talking/teaching (I barely understand American culture/context and don't pretend to understand others' cultures).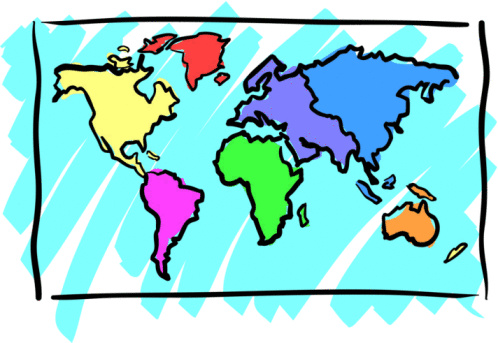 I got this letter today that made me smile. It's very typical of the types of letters that I'll often read. I hope it makes you think of the many, many brothers and sisters who are serving our Savior all around the world. We are part of a much bigger body.
I welcome you dear Dag Filds! I write to you from a city of Moscow. Much to our regret I badly know English for this reason I use online the dictionary. I hope that my message to you will be clear.

My name is, Vardges! I am very grateful to the Lord for such pastors as you and it is grateful to you for your book "purposeful youth".
We have started to study it together with leaders, but I as to you have a request. If certainly it is not difficult, you couldn't send me it in an electronic format.

In advance I thank you! I look forward your answer.

P.S. Very much it would be desirable to make friends with you, if certainly you not against!
When Cathy and I started Simply Youth Ministry, we began with the value that we'd charge Americans for our resources and give away to those in developing countries. It has been one of the great joys of our ministry. So much good youth ministry is happening around the world! Take a minute to pray for a brother/sister around the world.