How To Build Stronger Biblical Fellowship… part 2
Avoid Causing Guilt
If a student hasn't been around for a few weeks or months, NEVER, EVER, EVER say, "Where have you been?" This puts a person on the spot and creates guilt. Instead say, "It's great you are here." Work hard to show unconditional acceptance. We don't need to make people feel guilty, we all accomplish this fine on our own without any "help" from others.
Share personal stories
Don't make yourself the star of the conversation, but you also don't want it to be one sided. Be transparent and share about your life. You aren't interrogating your students, you are having a two-way conversation.
Follow up
When a student tells you about something that's coming up next week, ask them about it a week later. Imagine the impact you'll have when you cared enough to remember an important detail about their life.
Spend time one on one
Great ministry happens outside of youth ministry programs. Show up to a game or take them to lunch. Life is busy and while it may not be possible to spend time with a student every week, but if you can make it a goal to meet with a student once a month, your relationships will go deeper. Remember to only spend one on one time wisely—stick with your gender! A guy leader should NEVER spend time along with a female student…and vise versa.
Pray consistently and specifically
God cares more about our ministry than we do—we're just stewards of the students entrusted to us. Make the time to talk to Jesus about the your students. He will tell you how to minister to them.
Remember that building friendships take time
There's no such thing as a microwave for relationships. They take time—a lot of it. I wish there was a formula for instant intimacy, but there isn't. Make a commitment to last for the long haul. Significant relationships don't happen overnight.
Know that your conversations make a difference
It may not seem like it at first, but when you engage students on a personal level you are making an investment that does have benefits—even if you don't see them. Over the years, I've had countless parents say, "Thank for taking the time to talk with Chris!" Meanwhile, I'll replay the conversation with Chris in my head and I would have sworn he was in a coma. Students will appreciate the fact that you are authentically engaging them.
What's missing from this list? What are some ways you have deepened your relationships with others? There's a lot here … pick one or two and put them into practice for a month. Once you feel like you hit a plateau, return to this list and work on a few others. Healthy leaders are learners. As soon as you stop learning, you stop leading.
Matt McGill is one of the cofoudners of Download Youth Ministry and is now the family pastor of a church in Pismo Beach, CA.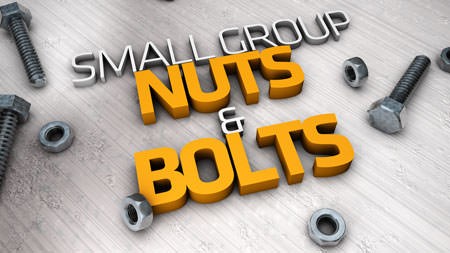 [/fusion_builder_column][/fusion_builder_row][/fusion_builder_container]