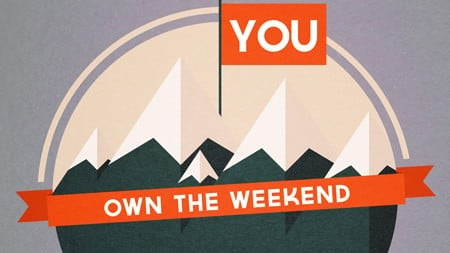 We just had one of the most amazing weeks of the year this past week in youth group – the kickoff of You Own the Weekend! If you're unfamiliar with the concept – for the past 7 years we've found the most amazing Spring evangelistic program: the one where you never take the stage for a whole month and students do everything.
Basically it is the greatest series of all time! This past weekend Trabuco Hills High School kicked things off in a big way – and more than just creating a great program (which they did) they also capture the essence of YOTW, which is that "every student from every school gets an invitation to church." the place was packed! The Gospel was presented. It was AWESOME!
I hope you'll think about doing a series like this. People have riffed on it in all sorts of ways: freshman own the weekend, guys own the weekend, etc. How awesome! And if you want check out the resource I've created about the series – download it right here for $5!
{{cta('cbf103b3-75a0-43d5-a1c4-1706e6ee8820′,'justifycenter')}}
JG