It's been a week since the Simply Youth Ministry Conference and I've been talking to some youth workers about other gatherings and trainings that are more frequent than a once-a-year, mega-conference. While I love the large gathering and enjoy seeing a bunch of fun youth workers together, I know it's just one training option.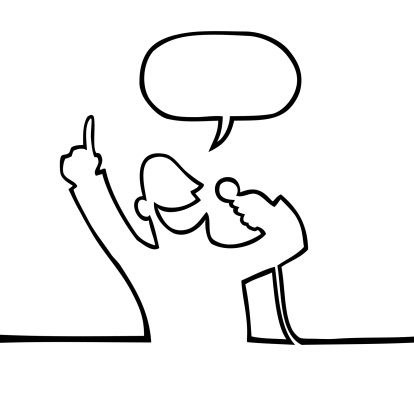 Here are some other training options that I'm excited about:
1. Being involved in a local network: I'm a huge believer that we're "better together" and local youth workers should unite on a regular basis with others who are sharing trench work. While a network may not be considered official training, I always find myself learning from other workers who I dine, chat and hang with. If you're not part of a local network, I highly encourage you to connect with the National Network of Youth Ministry and get connected… immediately! It could save your ministry and enhance your primary relationships!
2. Speaking To Teenagers seminar: I'm writing this post as I'm flying home from Louisville, KY where my friend Duffy Robbins and I were just teaching this one-day training. It's a fast-paced, fun, informative and practical training for anyone who teaches teenagers on a regular basis. It's inexpensive and we go where you are: Syracuse, NY (April 2); Seattle, WA (April 8-9); Columbia, MS (August 6). For more information, check out www.speakingtoteenagers.com
3. NEW: 2-day Speaking Workshop: This is a smaller group (20-30 max) where Duffy and I go more in-depth on message preparation, delivery skills, and evaluating actual messages. It will be one day of classroom-type learning & interaction and one day of delivery, critique, and evaluation. Our first class is already sold out and our second one will be May 11-12 in southern CA. If you're interested, send an email to [email protected] for more information.

4. NEW: Developing a Faith That Lasts: There's so much talk and concern from parents and youth workers about teenagers' graduating from their faith. In this seminar, Duffy and I will address this legitimate concern and present practical ideas for helping teenagers own their faith. The exciting part of this seminar is that it will be for youth workers AND parents. We want lead youth workers to not only invite their team of volunteers, but also their parents. We will help parents understand how vital their support and connection with the youth ministry is toward life-long discipleship. We are currently booking dates for fall of 2011 and spring 2012 now (if interested in hosting this type of event, contact [email protected]).
5. YS' Palooza: A brand new, very interesting idea. I haven't been to one yet, but I've got a lot of friends who have and told me they're great. The idea is to make the yearly national conference a shorter, more affordable, regional conference that volunteers can attend. My friends Duffy Robbins, Jim Burns and Kara Powell just spoke this weekend in Philly and had great things to say about it. They have one more in Dallas coming up on March 25-26.
6. Simply Youth Ministry Podcast: We've heard from some youth workers that our podcast is the highlight of their week and others have said it's the worst they've ever heard. I think it's definitely an acquired taste. On an "almost weekly" basis me and 3 dear friends take youth and family ministry questions and try to answer them. A lot of the time we laugh, poke fun at each other, and forget that we're "on air"… but, we always talk youth ministry. While it's not for everyone, but after 150+ episodes we have a loyal team of friends that we've grown to love. (Yesterday I posted our "live" show from Chicago).
.
So, where do you go for additional training?
.
.