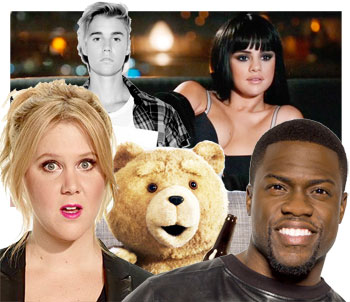 Your kids hear "the talk" every day. They hear it from the music they love, the movies they enjoy and the entertainers who make them laugh.
Have they heard it from you?
Valentines Day is a big deal to young people. In fact, today's Millennials in relationships plan on spending an average of $290 for the holiday.
In a world where Valentines Day is such a big deal… it's sad that sex is "no big deal."
Youth workers have an awesome opportunity to help our kids understand sex matters. No, sex isn't dirty or naughty. It's an amazing gift from God to be cherished in a marriage relationship. But how often do our kids hear that?
If you peeked into our kids' playlists, you wouldn't find that message. You'd hear Drake talking about late night calls that can "only mean one thing," and Fetty Wap talking about "tryna know if I could hit it from behind." If we ventured onto YouTube to see what videos were going viral, we'd see Selena having trouble keeping her "Hands to Myself" and Justin putting some pretty heated visuals to his question, "What Do You Mean?" Or maybe the new trailer for the upcoming movie, Mike and Dave Need Wedding Dates.
So what do our kids take away from this?
Do they realize Sex Matters?
DYM just did an amazing job packaging this Sex Matters talk to young people, a brand new talk including current research and youth culture references that young people relate to and understand. The talk comes with an entire ready-made transcript, over 50 slides, and small group questions. Like my book of the same title, this talk answers the tough questions young people are asking and presents a clear picture about what the Bible says on sexual intimacy.