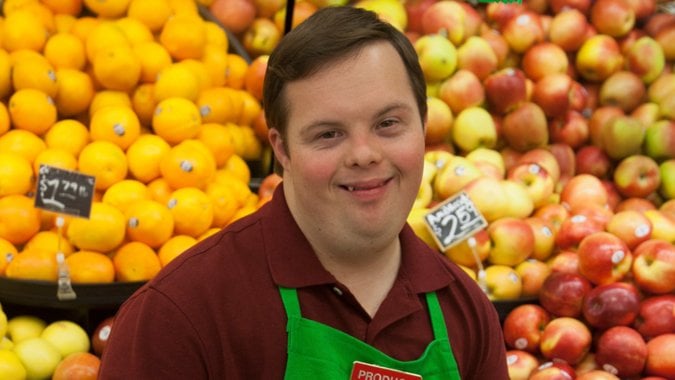 There's a great article in this weekend's Hollywood Reporter about the film Where Hope Grows and specifically actor David Desanctis, who completely makes the movie. Here's a clip of the article, we were fortunate to see an early cut of the film and our excited to be a part of the film's promotion as it heads toward a mid-May release date. Go David!
According to DeSanctis, the film was made in just 23 days, resulting in 12- to 14-hour days. However, he took the workload in stride.
"I want people to see me for my abilities, not my disabilities," he said.
DeSanctis also will act as a spokesman for World Down Syndrome Day on March 21, when he will talk about living with the disability and his experience working on the film.
"David's been a self advocate for a long time," said Chakraborty. "He's excited this message will be spread further and help people understand we are more alike than different."
Though he doesn't have any upcoming acting roles, DeSanctis is looking actively with his agent Gail Williamson at KMR Talent. His dream job would be to land a gig on the sixth season of Once Upon a Time.
Written and directed by Chris Dowling, Where Hope Grows will be released in theaters May 15. Steve Bagheri, Simran Singh and Jose Pablo Cantillo also produced. Jesse S. Jones executive produced.
JG