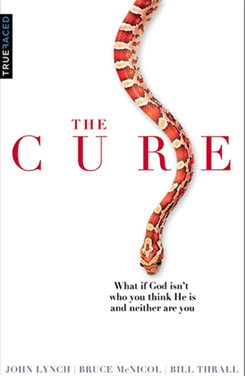 I'm reading a new book called, "The Cure: what if God isn't who you think He is and neither are you?" It's been messing with me and my understanding of grace.
The publishers are putting together video vignettes that align with the book's content… and they're pretty powerful (like this one about a "self-proclaimed, lesbian, anorexic, self-harmer").
These videos will be easy to use and they'll prompt great discussion. Here's one example (below): I know it's a little longer than the 3:30 seconds that people will give a video, but I think it's pretty powerful and may be worth another 90 seconds (let me know).
If you can't see the video in RSS feed, click here.
If you're interested in other videos from this series see www.notwhatithought.com.
Question: What did you think of the video? What would be your follow up question(s)?