This last Saturday I had the privilege to speak to a hundreds of teenagers at the Texas' Salvation Army State Conference. It was a great group!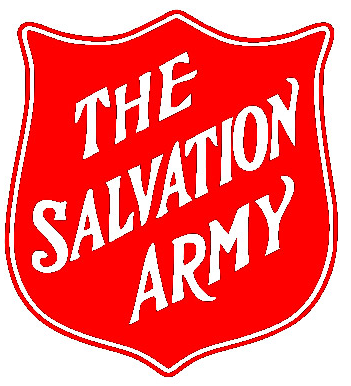 Yesterday (Sunday) I was picked up at the airport and we went to lunch with my family and some 20-something friends. As I told them about the trip, I was surprised that most of these young adults didn't know anything about the Salvation Army (other than we have a local SA Thrift Store and there's always someone ringing a bell around Christmas time). As I was bragging on the mission of the Army, one of them said, "You should blog on that tomorrow."
Here's 3 qualities that I appreciate about the Salvation Army crowd:

1. They know how to care for the hurting: Many of the youth workers I spoke with on Saturday first entered the Army thru Salvation Army homeless shelters, drug rehabs, and drop-ins. It's within these settings where they are introduced to Jesus. They help people that many churches turn away.

2. They are very diverse: they reach a wide range of people from different ethnic and socioeconomic backgrounds. It's a beautiful picture of the Body of Christ.

3. They are dedicated soldiers: "Soldier" is one of their titles for those who wear a uniform and are committed to follow Christ. These faithful servants go where the Army asks them to go, uproot their lives, and march faithfully to their assigned ministry location. It's not just one spouse, both husband/wife are committed soldiers to the cause of Christ.
Like other movements and denominations, the Salvation Army isn't perfect. They've got their own internal issues that they openly admit, discuss and try to improve. As an outsider looking in, I tease them about some of their confusing language (they've got more acronyms than I could even begin to understand), but I have nothing but respect for their faithfulness.
Please cheer them on and support them where you can.
I love the ministry of Salvation Army! Every time I've ever done anything with them I've left thinking, "I'm so impressed with their ministry."
Question: Where have you seen the ministry of Salvation Army at work? Share it here.