I had a wonderful youth ministry experience last month that I can't stop thinking about! It was a spontaneous event that has caused me to think a lot about youth workers, social media, my season of ministry, and the combination of all of the above.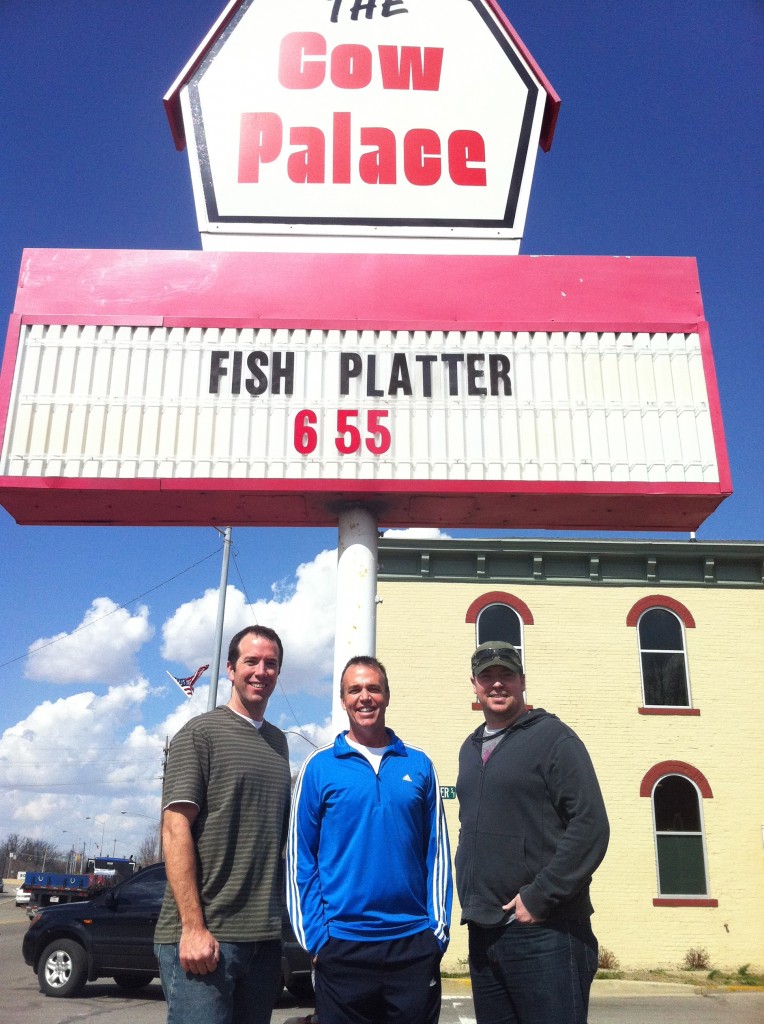 I had finished speaking at a youth ministry symposium at Anderson University and had the entire day to drive to another event where I was speaking at Cincinnati Bible University (both were great events by the way). I'm traveling with my buddy Chris and we begin the 350ish mile drive with our sites set on food (a normal target of mine). We're thinking we'd stumble on a little dive (ala: Diner, Drive-in & Dives) for a great meal (and if it's not a good meal, it's a good experience. Aside: my typical M.O. is to only eat at places I can't eat at in California).
To make a long story boring, Chris wasn't very good with the navigation and restaurant search, and we were coming up empty. I'm driving and I'm so hungry that my insides were beginning to eat my own esophagus. I couldn't take it any longer and decided to stop at a Cracker Barrel in Shelbyville, Indiana. Cracker Barrel doesn't fit my description of Diner, Drive-in & Dives, but there aren't any in California so it met my criteria. I was also thinking about my 19 year old son Cody who is in Africa and how much he would appreciate a stop at Cracker Barrel (when Cody graduated from HS, he and some buddies drove 6 hours into Arizona to eat breakfast, lunch and dinner there in one day and drove home).
While in the Cracker Barrel parking lot, I Twittered: "Can't find a classic Diner, Drive-in & Dives, so we're "settling" for a Cracker Barrel in Shelbyville, Indiana for our meal." After that Tweet, we went inside. About 10 minutes later a stranger comes up to our table and introduces himself, "Hi Doug, I'm Jason Chenowith and I'm a youth pastor down the street and I saw your Twitter and thought I'd welcome you to town." Chris and I had just ordered and we asked Jason to join us for lunch. We had a great time! Jason is a very sharp, committed, long-term youth worker who we found to be warm, gracious and "one of us." Then, about 30 minutes later another guy comes to the table and says, "Hi Doug, I'm Todd Scott…I'm a youth pastor nearby…" It was awesome!
What felt like in "the middle of nowhere" (sorry guys…it did) were two great youth workers who we got to fellowship with. They heard my sob story of not being able to find a dive and wound up taking us to the Cow Palace—which was right down the street—for the best peanut butter shake I've ever had. But, better than the food and the free meals (Jason bought at Cracker Barrel and Todd bought at the Cow Palace—thanks again guys) was the genuine connection made thru Twitter.
One of the "dougisms" that I often refer to is "There are great people everywhere"… and it was surely true in Shelbyville, Indiana. Thanks guys for taking the risk to connect, and thanks Twitter for making serendipity moments happen.
Do you have any examples of how Twitter has resulted in something fun?