.It's not uncommon for a youth worker to hear these words:
• "So what do you do all day long?"
• "Is this your REAL job?"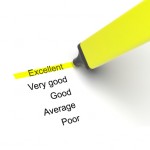 • "When are you going to be a real pastor?"
A youth worker wrote me and shared with me what he has been thru during the last week and I thought, "That's what youth workers do!" Read for yourself:
Doug, I could use your prayers as it has been one of those crazy youth pastor weeks. I had a student confess an addiction to pornography, another one run away from home, another student share thoughts on suicide, a volunteer's close friend actually commit suicide, an old college friend of mine commit suicide, my wife's dad share that he has to go through radiation to deal with cancer, and a younger sister end a long term relationship. Emotionally, I am about spent. I was driving home late last night though praying about this, and all I could do was thank God that he has put me in a church that is awesome and that "gets it." I love the support that I get from my staff and team, especially my lead pastor, and we know that in the past my wife and I probably would've tapped out from this, but we are thankful to find strength to get through every day. Thanks for your prayers!
If you're a youth worker, thanks for doing what you do. If you're not a youth worker, these are types of things that happen regularly (and not all work at strong/supportive churches like this guy) Please take a minute to pray for a youth worker you know, call and encourage him/her…better yet, send a note of affirmation.
.