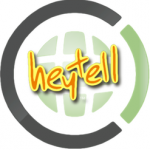 HeyTell is a phone app that is available FREE for the Android and Iphone that I discovered before Josh Griffin & Matt McGill so I feel very high tech today. Anyway, it's easy to use and has proven to be a lot of fun for our family and friends. It basically turns your phone into a walkie-talkie where you press a button, record a message into your phone, it then it delivers a audio message to your friend (and appears in the form of a text). The only catch is that your chosen recipient needs to have also downloaded the app. The recipient retrieves the verbal message just like a text and can choose to respond or not.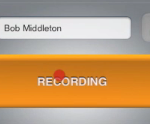 Now you might be thinking, "Okay, Mr. Tech, how is that different than leaving a phone message?" It's not a lot different other than it's quicker, more convenient and more fun. My favorite part of the app is an add-on I purchased for $2.99 (for iphone) called, "Group Broadcast" that allows me to create an unlimited amount of groups (of up to 25 people) and one voice message is delivered to everyone in the group. For example, today I've been sitting in the hospital with my mom, and I hit the button called "family" and easily update Cathy & my 3 kids with what's happening here.
For youth ministry use, you could add groups by ministry teams (music team, video, etc…), add your volunteers, and/or the students in your small group, etc… There's a lot of different ways it can be used.
If you wind up using this app, please leave a comment about how you are using it.
What is "TECHNICALLY CHALLENGED": I admit it, I'm technically challenged, but every once in a while I stumble across something "techy" and I think to myself, "I could do that!" So, when I think that…I'll share it. I'm guessing there's a percentage of folks like me (albeit small) that might benefit from stuff I stumble on that others discovered ages ago.