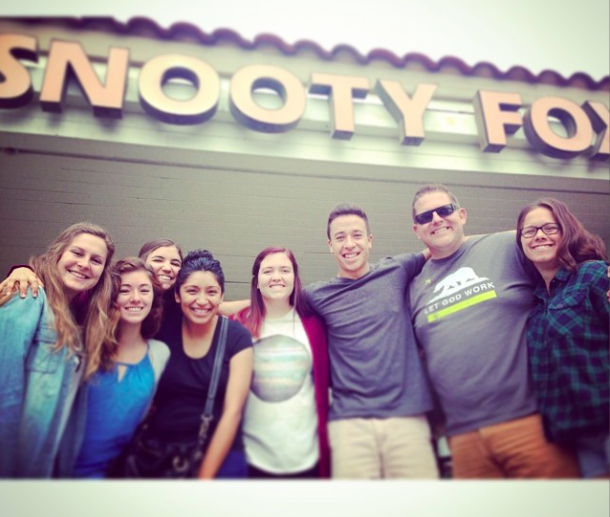 Here's a fun picture from our summer intern breakfast the other day – just an early summer (by California standards, anyway) connect with our summer staff in the first 1/3rd of their ministry experience.
I'm excited for them because they are doing really well in the watch and fit in stage. This is where their bubble of how they think ministry gets burst and how they realize there more to youth ministry than pizza and videogames. They're doing well, some growing pains here and there but really positive so far.
Next up is the shadow stage, where they work hand in hand with another leader to get some second hand experience in ministry. To learn to have good eyes and trust their leaders, instincts and judgement. Some are already dabbling in this area, based on the adeptness of their leader, and starting to reach out.
We're still a month away from the leadership stage, where they take on huge events and projects on their own. This is coming, but each stage builds on each other and prepares them for what is next. Skip to this step to early and they'll fall flat on their face, get there too late and they won't think they got much out of the program. It is all in the timing, and they're off to a great start!
JG