.
One of my "Dougisms" is a phrase that I probably overuse with adult and student leaders and it's, "Everyone wants to be invited somewhere." Even if they don't accept the invitation, an invitation creates value ("Wow! Someone cared enough to ask me.")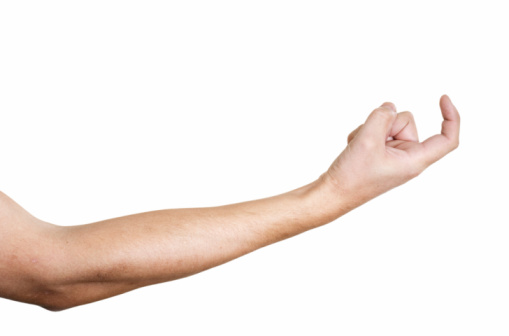 .
I believe teenagers are waiting for an invitation from you to be a leader. Students don't all of a sudden one day appear as leaders. Teenager leadership usually requires an intentional action. I've been talking to youth leaders about our Student Leadership Conference this summer in southern California (July 5-8) and a typical response has been, "I'm not sure who my leaders are." That's fair… and this conference is a great opportunity for leaders to be developed. We'll do all the heavy lifting to make the conference happen…you just need to show up with some kids you've invited.
Here's a few positives of a personal invitation:
1. An invitation is affirming
I recently asked some freshmen boys from my small group to attend the leadership conference this summer, and it was so apparent that they were encouraged by the invitation. I didn't ask the entire small group… I just asked a few. An invitation is a statement of value. The higher the stakes, the higher the value they feel from the invitation (there's a difference between being invited to an Ultimate Frisbee Game & Student Leadership Conference). You value kids when you invite them.
2. An invitation casts vision
When I asked these few boys to go to the Student Leadership Conference, they were not only affirmed, they were also given a portrait of who they could become. When we invite teenagers to a next step in their faith journey we are casting a vision for their potential. The Apostle Paul did this in Philippians 1:9 "I pray that your love for each other will overflow more and more…" This was Paul's prayer that they would be people defined by love. When you invite a teenager to be a leader, you are inviting them to a life of service.
3. An invitation isn't self-seeking
We all know people who invite themselves to things or even teenagers who tell you they're leaders. That's not an unpardonable sin, but a genuine invitation from you to a teenager halts any potential attempts to self-promote. I love catching people off-guard by saying something like, "I see something in you that I'm not sure you see in yourself. I'd really like to invite you to be part of our leadership team." I also love when this ask is met by a hesitant humility (i.e. "Really? Me? I'm not sure I'm the leader-type).
Who might God be putting on your heart to invite to explore being a student leader? Beg God's Spirit to prompt you with a name and then make the invitation. If you can't join us this summer, invite them to something. Remember, everyone is waiting for an invitation to something.
Here's some other student leadership links:
Today's teenagers seem to want more than college
Get em in the game
Moving deeper than the surface
Painting potential with your words
How do you identify teenage leaders?
Join us at APU
.
Question: What do you look for in a teenager before you invite them toward student leadership?
.